Does This Removable Roof Pickup Patent Signal a Bronco Pickup?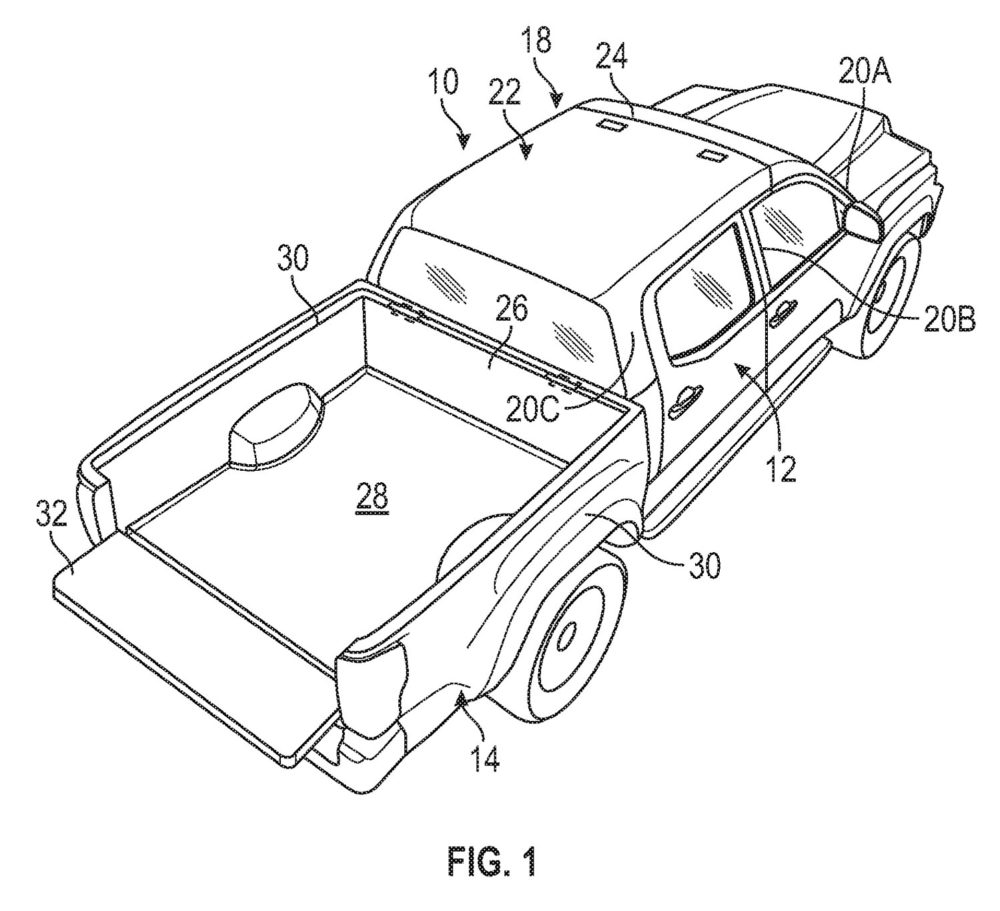 This past Summer, the first rumors began circulating about a Bronco Pickup in the works. Does this recently discovered patent her support those rumors? Seen here are Ford patent designs for a removable roof on a pickup. 
Although the pickup used in the patent design is the Ford Ranger, the removable roof feature would presumably be deployed on a Ford Bronco Pickup instead, as the Bronco SUV is all but certain to feature a removable roof. Check out more details and patent images inside.