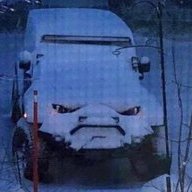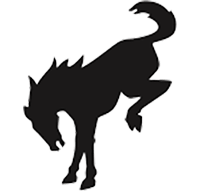 Moderator
Staff member
Moderator
https://www.autonews.com/marketing/bringing-back-bronco
Bringing back the Bronco
HOLLY, Mich. — Dave Pericak smiles as he hops in the driver's seat of a topless 1971 baby blue Ford Bronco.
The late-afternoon sun glints off his Aviator sunglasses as he turns the key and the restored SUV rumbles to life.
Pericak is finishing a long day of shooting promotional material for the July reveal of the 2021 Bronco — a storied nameplate Ford is reviving after a 24-year hiatus — but not before he takes the classic model for a spin with a reporter through an off-road park about an hour north of Detroit.
"How often do you get to drive something like
this
?" he asks as the Bronco bounds along uneven dirt trails.
For Pericak, 49, the answer is: a lot. He's director of "Ford Icons," a new role that includes stewardship of the Bronco, the Mustang and the GT supercar, as well as Raptor-badged pickups.
"Everybody was anticipating what it should be and had their own idea of what it needed to be. The last thing you want to do is disappoint. I can't tell you how many days I got up and looked in the mirror and said, 'Don't screw this up.'?" - Dave Pericak
But among the litany of venerable products he took responsibility for in January 2019, one stood apart.
The Bronco retains a cult following nearly a quarter-century after the last model was sold. Elvis rode in a red Bronco around the Houston Astrodome during the 1974 Houston Livestock Show and Rodeo, two decades before 95 million people watched a more infamous celebrity try to flee Los Angeles police in the back seat of a white one.
BRONCO TIMELINE

1977:
Ford redesigns the Bronco for the 1978 model year, increasing its size. It was based on the F-100 pickup chassis.
1979:
The third-generation Bronco debuts for the 1980 model year.
1983:
Ford introduces the smaller Bronco II for the 1984 model year.
1986:
The fourth-generation Bronco debuts for the 1987 model year.
1990:
Ford discontinues the Bronco II, which was plagued by rollover issues.
1991:
The fifth-generation Bronco debuts for the 1992 model year.
1994:
Former football star O.J. Simpson flees police in a white Bronco driven by friend Al Cowlings.
1996:
Ford ends Bronco production.
2015:
Bloomberg reports that Ford plans to revive the Bronco and build it alongside the Ranger pickup in Wayne, Mich.
2017:
Ford confirms the Bronco's return at the Detroit auto show.
2020:
The coronavirus pandemic forces Ford to postpone the Bronco's spring reveal to July.
Owners clubs pay homage at rallies and meetups across the country, and restored classics can fetch hundreds of thousands of dollars.
Fans have been waiting for the new Bronco since word first leaked in 2015, but the team developing it admittedly faced stops and starts as they worked to get it right. Then after the long wait, Ford had to postpone the April reveal because of the coronavirus pandemic.
But Pericak has dealt with such pressure before.
The Chicago native was chief engineer of the Mustang from 2008 through 2014. He was in charge of delivering the 50th anniversary model, among the most consequential Ford redesigns in recent memory.
"It was probably one of the most difficult and daunting tasks I've done," Pericak, a 2015 Automotive News Rising Star, said in an interview. "Everybody was anticipating what it should be and had their own idea of what it needed to be. The last thing you want to do is disappoint. I can't tell you how many days I got up and looked in the mirror and said, 'Don't screw this up.' "
By all accounts, he didn't.
Critics praised the sixth-generation Mustang for its mix of new technology and historic design cues. After it launched, Ford recaptured the U.S. pony car sales crown from the Chevrolet Camaro and hasn't given it up.
Now, Pericak is trying to do the same with the Bronco: modernize an icon while honoring its heritage and navigating the emotions of rabid enthusiasts.
"I think all that pressure that went into that job and delivering that prepared me for something like the Bronco," Pericak told Automotive News. "When you're bringing back an icon and you're modernizing things, it's a little bit about staying true to what it is, but it's also about having the courage to do something fresh and new. You can't be afraid to push the boundaries a little bit."
Winning over the purists
The 2015 pony car's success wasn't a given. For some purists, a four-cylinder EcoBoost engine under a Mustang hood was sacrilege.
"You can't imagine," Pericak said, "how my inbox filled up from enthusiasts who said, 'Dave, have you lost your mind?' "
That sentiment changed once they drove the vehicle.
"What they didn't realize was that was no slouch of a four-cylinder engine," he said. "It was about bringing the brand and the vehicle forward but doing it in a very Mustang way. We could have been a laughingstock, but that engine delivers."
1969 Broncos. Ford gauged fans' reaction to the 2021 model.
Pericak hears plenty of other complaints from purists, too. A Boss 302 owner once voiced his displeasure that the 2012 model had air conditioning, before admitting to using it throughout a drive from Texas to visit the Mustang plant in Flat Rock, Mich.
Enthusiasts also grumbled about the recent addition of puddle lamps, until seeing that they projected the Mustang logo. They griped about the new rear-facing camera, until learning they could use it to watch themselves do burnouts.
"Those are all things you do really knowing your customer," Pericak said. "Not doing customer research or some marketing exercise — I'm talking about living and knowing your customer. With Bronco, we know the customer, we know what they're going to want, and we're bringing new, innovative solutions."
Human-centered design
Some of those new features already are known.
The Bronco will come in two- and four-door configurations, and Ford has told dealers it will offer removable doors that can be stored in the back. The side mirrors will attach to the A-pillar, so drivers can use them after taking off the doors.
Ford also has revamped its accessories business and plans to offer hundreds of add-ons when the SUV launches early next year.
COO Jim Farley, in a recent investor presentation, called the Bronco the epitome of human-centered design, teasing an "open-air" configuration of the removable roof to provide "uninterrupted panoramic views."
While Pericak wouldn't divulge details ahead of the July 13 reveal, he said the product development team focused heavily on alleviating customer pain points. Certain features were difficult to develop, he said, and they could have produced the vehicle faster without them. But they were determined to craft a product customers would enjoy — even the purists.
"People think the enthusiasts aren't flexible, that they're very rigid in their thoughts. What you actually find is they're pretty flexible," Pericak said. "What they don't want to see us do is not respect the history."
Ford can nod to the history while moving the vehicle forward, he said.
"With the 2015 Mustang, one of the biggest worries was: What if we lose the enthusiasts?" he remembered. "I said, 'Guys, they don't want the cars they already have. They want to see it progress, too.' We can take them forward if we do it in a very authentic way."
Enthusiast input
The Bronco fans Pericak hopes to please have had some input on the new version.
Borrowing from his 2015 Mustang playbook, he commissioned an enthusiast panel to help with the Bronco. The team allowed the panelists to peek behind the development curtain and picked their brains from the concept stage to the final product.
"We want to make sure we're not drinking our own Kool-Aid and that someone else can look at it objectively and say, 'Yeah, you're spot on,' or, 'No, that doesn't make sense.' " Pericak said. "We used that sounding board along the journey to guide our thoughts and ideas."
Ford officials also deputized Robert Parker, a retired Lincoln marketing executive and Bronco enthusiast, to travel the country and gauge the reception for the vehicle from fans and Bronco club owners. He recently returned from a trip out West with his 1992 green-and-tan Eddie Bauer-edition Bronco — one of three models he currently owns — that included stops at off-road havens such as Moab, Utah, and Parker, Ariz.
"The community is strong and more engaged than ever before," said Parker, who has owned 12 Broncos since buying his first in 1991. "There are certain vehicles that foster and facilitate a connection among owners, and Bronco's one of those. You're not going to see that type of connection with Fusion or Camry buyers."
'A different feel'
Chip Edwards is among those passionate fans.
He founded the Bronco Owners Association of Richmond, Va., in 2009 and owns a dark purple 1976 model. He said the group, which has 30 to 40 active members, attracts a wide variety of owners, from factory workers to doctors and lawyers.
"I can't say enough about the Bronco community in general," said Edwards, 45. "It just has a different feel. The camaraderie it brings amongst its members is kind of hard to match."
"Good things get screwed up all the time. But I feel like Ford has done its research, reached out to the Bronco communities and listened to some of their opinions." - Chip Edwards, Bronco enthusiast
That spirit is on display during group trail rides, when dozens of owners will stop and help a driver who gets stuck or breaks down, he said. There's a strong sense of togetherness among Bronco owners, although they have varying opinions about what they want in the upcoming model.
"Everybody's going to be a critic, and there's no way you can keep everybody happy," he said.
As an avid off-roader, Edwards said he's a little worried about the Bronco featuring an independent front axle, like the Ranger pickup it shares a platform with, and he hopes Ford will consider adding a V-8 engine.
Still, he said from what he's heard, Ford has retained the "heart and soul" of the vehicle.
"Good things get screwed up all the time," he said. "But I feel like Ford has done its research, reached out to the Bronco communities and listened to some of their opinions."
As an enthusiast himself, Parker said he's glad Pericak is in charge of the revival.
"There's nobody that's better equipped from an engineering standpoint," he said. "Certainly David is qualified and he's able to connect with the enthusiasts. He can show up at an enthusiast event and be one of them pretty quickly. It's easy to say but very hard to do."
Pericak said his team had a "huge sense of honor and responsibility" to get the Bronco right, and he feels they delivered.
"We're relaunching a brand, and we're also bringing back something that everybody feels they know," Pericak said. "This is not a standard vehicle in any way, shape or form, and it can't look like it, can't feel like it and can't act like it. You can't just hit the easy button. Not when you're doing such a special product like this."