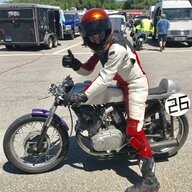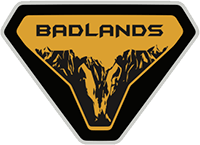 Well-Known Member
First Name

Zack
Joined

Jul 8, 2020
Messages
Reaction score

14,405
Location
Vehicle(s)

2014 Wrangler JKU
@Canadian BadSquatch
shared some images from their dealership which showed the official ford breakdown of the differences between the MIC and Modular tops.
I grabbed them and credit to
@beachman101
for recognizing that the "Gunner's Hatch" on the mod top is shown considerably larger here compared to what we've seen in the past.
We have not seen a recent picture of the hatch on a real-life Mod top, but these documents being dated "January 2021" may mean that this is the size we can expect from production units... however confirmation is still needed.
*See update below. Confirmed to be smaller hatch on production units.*
Additionally, this document lists the specific removable panels for all top variations, and confirms that both the 2-door and 4-door Mod tops get the removable windows in the rear.
Finally, these views give a great view of how the relative sizes of top components compare to one another, and between 2 and 4 door models.
The "Note" at the bottom of this image seems to be referring to the Area51 "Overland" concept build with the blanked out rear windows.... and confirms that factory units will "always be glass."
I also recently updated my top difference "cheat sheet" to reflect the apparent darkening of the MIC top as we get closer to production, and concerns by insiders that the MIC top is not any less prone to showing scratches as the Mod top.
Here is an image from the Ford Bronco webpage which shows a cg rendering with a much smaller roof hatch:
::UPDATE::
The legendary
@LEGEND
has chimed in later in this thread and confirmed the smaller hatch is in fact the correct hatch. To quote them exactly, the image of the larger hatch from the Dealer Playbook is "
not from this universe.
"
https://www.bronco6g.com/forum/threads/"bronco-dealer-playbook"-describes-mic-and-mod-modular-top-differences-shows-larger-"gunner's-hatch"-and-confirms-removable-rear-windows.12915/post-476936
Last edited: