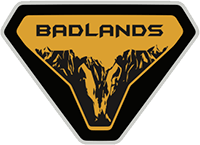 Well-Known Member
Nice work, Zack. I was going to comment on Beachman's thread, but it has been locked. Even though the CG MIC Top above with the gunner's hatch is fantasy, it likely is an accurate depiction based on the description of the updated documents (ignoring the accompanying graphic). The actual description of the rear panel on the 2-dr mod top aka gunner's hatch is that it is a "circular panel" which of course doesn't match the corresponding graphic. In addition, the cargo area remains covered which doesn't match what the graphic depicts.

Absent of any actual photographic evidence that supports the graphic's depiction, we should expect an oblong panel that matches the CGI rendering above with the cargo area remaining covered.

For others that have suggested an AM tent with access via the gunner's hatch, Ursa Minor offers an integrated RTT. There was mention last summer that they were planning on offering a similar product.
Yes seeing as this graphic is the only thing hinting at this, it's possible it's a fluke and we are just getting the smaller gunner hatch. However this new design is much much cooler and has greater potential for aftermarket stuff