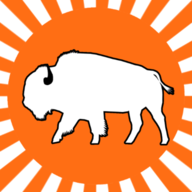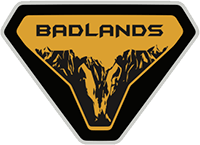 Well-Known Member
Presuming the Bronco meets whatever criteria you're looking for and you purchase one, what kind of duties will it be used for, not tomorrow or the year after you buy it, but in ten years?

There are a few reasons I'm asking what it would be up to after so much time. First is that I personally have a long term plan for the next vehicle I buy, and the criteria I'm making my purchasing decision are based largely not on what I'll do with it right away or during the life of the warranty, but focused on what I intend to do with it long term -- and I'm curious how many people might have similar expectations.

The second reason I ask is because I think a lot of people are so focused on what they want now, they aren't thinking about what the Bronco means to them after the new car smell is gone; after it is paid off; after the warranty runs out; after it has a few dings or scratches from years of daily use; after it starts to have many little foibles and gremlins show themselves; after the next gen Bronco is out and this one is old and dated.

The third reason I ask is because a lot of people underestimate how important the resale value is for determining if Bronco is successful, and how much that depends on the demand for the Bronco after it does or does not prove itself as feasible or desirable for economy minded second or third owners who will (or won't) put it to use in ways that would make people who remember that new car smell cringe. A lot of what drives this image and value for Wranglers, Tacomas, and 4Runners is not what the original owner does with it, but what those who come after do with them, or what comes after the shine is gone from the paint. It has been suggested Ford doesn't care about what happens to a vehicle after its sold, but I guarantee they do -- long term enthusiasts are the ones who drive the image and cache of a vehicle. They're the ones Ford is supporting at auto shows, and appealing to with design elements from a 50 year old Bronco design.

What would your Bronco be doing ten years from now?

You can pick two. Maybe something comes close, or you have lots of expectations for it. Change your answer later.