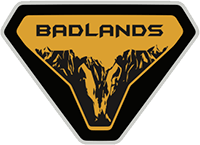 Well-Known Member
Also see:
2022 Pricelist and order Guide at:
https://www.bronco6g.com/forum/threads/
-2022-bronco-price-list-and-order-guide-released.25011/
More details posted by
@Lucchese
2022 Bronco Timeline
DATE
ACTION
October 8

2022MY Order Guides and Price List are live for Ford Dealers.
Customer communication: "Order soon"

October 8-12

Ford will complete model year conversion from 2021 model year to 2022 in their ordering system (WBDO). Orders will not be eligible for scheduling until dealers update/confirm 22MY orders with customers.

October 13

22MY order bank opens, and Ford.com Build & Price and online ordering launch*. (*only available for non-converted reservation holders, existing order holders must update/confirm their order with their dealer).
Customer communication sent: "Order now"
Dealers begin working with customers to complete 22MY ordering process

Existing order holders – meet with customers to update/confirm order. Remove 99-priority code, identifying them as eligible for scheduling
Reservation holders – contact them to answer any questions about process. Reservation holders who did not convert for 21MY are able to use online ordering tool.

Once complete, orders will be eligible for scheduling. Actual production timing will continue to be prioritized according to the time they were reserved, vehicle model and configuration, part availability, and the number of vehicles your dealer receives.

October 28

2022 model year scheduling begins (December start of production).

Q1 2022

2022 model year deliveries begin.
Detail on special editions.
Order Conversion Process
CURRENT ORDER HOLDERS (Converted in Ford's Ordering System)
Your dealer will start scheduling order consultations with all existing order holders to finalize/submit, based on reservation timestamp order.
Beginning 10/13, dealers can start updating/confirming orders in Ford's ordering system with customer consent.
You need to agree to pricing with your dealer at the time of order entry with a signed purchase agreement and any required deposit.
RESERVATION HOLDERS (Unconverted)
For 2022 model year, existing reservation holders who have not yet converted their order can use the Ford.com Online Ordering tool.
Dealers have been asked to reach out to customers to confirm order receipt and pricing.
Order conversion process flow and FAQ:
STATUS
ACTION
I never placed a reservation/order for MY21. (New customer)

Reach out directly to your dealer to express interest in buying a Bronco and discuss options and timing. Bronco SUVs equipped with a hardtop will continue to be limited based on existing demand, but there may be opportunities to get a Bronco equipped with a soft top sooner.
You may also go onto Ford.com to send your dealer your information to have them reach out to you to discuss.

I placed a reservation for MY21 but never converted it to an order. (Unconverted)

You will need to convert to an order for MY22 with your dealer.
You will not lose your timestamp.

I placed an order for MY21, was not scheduled for production, and don't want to make any changes. (Converted)

You will need to confirm your order to MY22 with your dealer to make it eligible for scheduling.
You will not lose your timestamp.

I placed an order for MY21, was not scheduled for production, and want to make changes. (Converted)

You will need to update and confirm your order to MY22 with your dealer and can make changes at that time.
You will not lose your timestamp.
Important Note:
Because of the new features for 2022 model year, everyone without a vehicle identification number (VIN) on October 13, 2021 will need to update/confirm their MY22 order. Orders are being converted from MY21 to MY22 within Ford's ordering system, but still require updates/confirmation to be eligible for scheduling. This process will be handled through your dealer.
New Features for 2022 Model Year
View attachment 183862
New Features for 2022 Model Year
There are new features available for the 2022 Bronco. Here is a quick summary and a
link to the complete details
.
NEW
DETAILS
Wildtrak Roof Options

Soft Top option available for 4-door Wildtrak series

Bumper Options

New for 22MY: Capable Bumper (powder-coated steel)

Standard for 22MY Black Diamond and Badlands orders

Updated for 22MY: Modular Front Bumper becomes an option on all series

Added for 22MY

Manual Transmission compatible with Sasquatch Package
4-door Sasquatch Package w/ roof rack
Slide-out tailgate (late availability)

2022MY Color Offerings

New colors for 22MY (available on all series):

Eruption Green
Hot Pepper Red

Retired colors after 21MY scheduling closes:

Antimatter Blue
Lightning Blue Metallic
Rapid Red Metallic

Expanded color availability:

Cyber Orange will be available on all series, adding Base and Big Bend for 2022MY offering
Price Protection
All customers with a reservation/order placed by 3/19/21 will receive price protection based on what your order was as of 10/1/21. EXAMPLE: If customer has a 4-door Badlands on order or reserved, the customer will receive a certificate for $825 (4-door Badlands increase from '21-'22).
If you switch your trim, you can apply your price protection to the trim you purchase in MY22 (except for special edition vehicles). EXAMPLE: You had a Badlands on order or reserved 10/1/21 but take delivery of a Big Bend in '22. You will still receive a price protection certificate for a Badlands.
What are the 22MY MSRP price protection amounts by series for Bronco 2- and 4-door?
| | | |
| --- | --- | --- |
| | BRONCO 2-DOOR | BRONCO 4-DOOR |
| Base | $800 | $250 |
| Big Bend | $400 | $250 |
| Black Diamond | $975 | $825 |
| Outer Banks | $400 | $250 |
| Wildtrak | $800 | $695 |
| Badlands | $975 | $825 |
These numbers represent the difference in cost between a MY21 Bronco and outfitting it to the exact same specs for MY22. EXAMPLE: A customer reserved or ordered a 4-door Wildtrak with hard top in MY21. In MY22, it costs $695 more to purchase the same build. A price-protected customer will receive a certificate for $695.
Since this chart for price protection is broken down by series and doors, you could infer there won't be pricing increases on options and features. And like MY21, X-plan pricing will not be available for the MY22 Bronco.
Q&A for Option/Offering Changes for 2022 Model Year
Q: I ordered a 4-door Wildtrak MY21 and want to keep a hard top/want a switch to the soft top. What do I do?
A: You need to update/confirm your order with your dealer regardless. You can option a hard top/choose the standard soft top at that time.
Q: I ordered a Black Diamond or Badlands MY21 and don't want the MY22 standard Capable Bumper. Can I option out of it?
A: Yes. You can option the Heavy-Duty Modular Bumper when you convert your order.
Q: I ordered a Base, Big Bend, Outer Banks, or Wildtrak MY21. Can I get the Heavy-Duty Modular Bumper?
A: Yes. It is available for any trim in 2022.
Q: I want a Bronco Raptor. Can I order that on 10/13?
A: No. Special editions are available Summer '22. More information will be coming soon.
Q: I want one of the new colors for MY22/my color for MY21 was discontinued. What do I do?
A: You can choose your color when you update/confirm your order with your dealer.
Q: I want my Bronco as fast as possible. Are there commodity restraints for MY22?
A: Ford is accelerating the MIC hardtop production and availability. Still, the Bronco 4-door model ordered with a soft top continues to be the fastest way to a new Bronco.
Last edited: