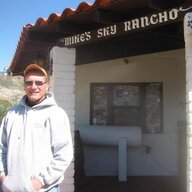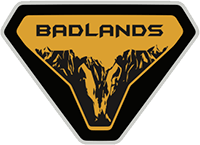 Well-Known Member
First Name

Richard
Joined

Nov 2, 2021
Threads
Messages
Reaction score

1,418
Location
Website
Vehicle(s)

F450, Jeep XJ, Porsche 911, 2dr Badlands
Your Bronco Model

Badlands
Naw, not even close. Those portals are 15K a set. For comparison look yp a new pair of D60 prices custom made...nearly 20K and that's before suspension.

Portals will become less expensive and more available, just like they have in the UTV world.

And by the way, plenty of us think the Broncos could have still won without portals. They beat the whole 4600 class and the whole 4500 class too. Very impressive!

And also WHEELBASE should be considered here and re-evaluated. Look at how may trucks or buggies in both of those classes had LONGER wheelbases than the 2DR Broncos. This is a bigger factor than people realize. And 3 car podium in KOH proves this.
I will agree IFS needs portal axles and I hope Ford Performance creates a partnership. Either way, the aftermarket will take care of it just going to take some time and reduce cost.

Also as far as LeMans they did it twice 50 years apart
Portals are the way of the future on Broncos. Who doesnt like gaining ground clearance while keeping better geometry? As stated above, look up built dynatrac axles, they are astronomical! The same people who are building jeeps and other vehicles for major offroading, are the ones that are going to buy portals.
The number I was told is one of us wanted to have the same front end on our Bronco as these have is more than nearly all of us spent to buy our Broncos. It includes the portals, custom knuckles, custom A arms, RCV axles, trophy truck steering, custom dual rate coilovers, raising the motor to fit the steering and winch, and all the design and labor. Plus, they had a Dynatrac D60 rear axle. Also, in my opinion, the portals are a huge advantage. The reason for bigger tires is for more ground clearance, especially under the axle, and this is exactly what portals do. Nobody has placed well at KOH in any class that wasn't fast in the rocks. We've always said that KOH is lost in the desert, but won in the rocks. The other advantage the portals do is allow for a much better angle on the control arms and steering, which is a major help in the desert.
A Bronco on portals also won the very first "unofficial" KOH back in the day....
Great memories. I wasn't there for the OG13 race which J.R. won in this buggy, but J.R. and I mixed it up in the next few races. Was nice to see this one restored and race again last year.