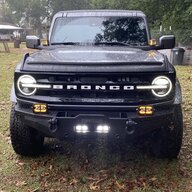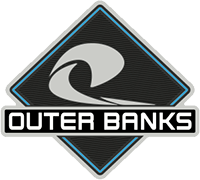 Well-Known Member
First Name

Bryan
Joined

Dec 13, 2021
Threads
Messages
Reaction score

1,907
Location
Vehicle(s)

'15 F150 Lariat, '04 F150 Lariat, '73 F100 Ranger
Your Bronco Model

Outer Banks
Not that surprising when you look at the numbers (unfortunately).

They had 190,000 reservations at one point, the vast majority of reservations were placed within the first week of reservations opening. Granted there are probably some who canceled their reservation or never converted their reservation to an order... but there are also more who placed an order without a reservation.

Napkin math says 14-18 months to clear the backlog. They've only been in production since June 2021 (8 months), and to make matters worse the first 3-4 months had so many issues between the component shortages and hard tops that you can't even really consider them full production months.

So... best case scenario: the majority of the July 2020 reservation holders will get their build dates before the end of the summer. Obviously depends on if supply chains hold, which ain't lookin' good right now.

We got a LONG way to go.
2021
~120,000 reservation orders (estimated)
~55,000 produced in 21 (actual)
~35,000 non res orders (actual)
~100,000 to build going in to January
100,000 / 13,000 = 7.5 months assuming no new orders
2022
~13,000 produced (actual)
~8,000 new orders (actual)
New Feb estimated Balance 100,000 - 5,000 = 95,000 orders to build or 7.3 months.
Remember this is total back log if new orders = production this is the total amount of time to clear all orders. If new orders < current production like in Jan 22 it will just adjust down total backlog.
This doesn't mean everyone will have a bronco in this timeframe. That will all depend on your build and dealer allocation. This is just a estimated calculation of the total backlog and how it may help define a potential delivery timeline. If your with a dealer that oversold based on the allocations they get it could be a longer wait. Example 150 orders and 10 allocations could mean it could take 15 months to fill that dealers orders.
Last edited: