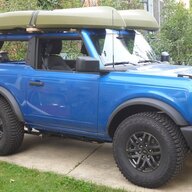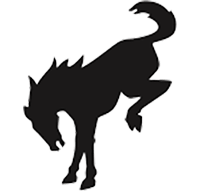 Well-Known Member
Joined

Aug 25, 2019
Messages
Reaction score

4,472
Location
Vehicle(s)

1972 Land Rover, 1985 CJ-7, 1998 TJ, 2014 BRZ
Bronco

Base
Vehicle Showcase
The demand wouldn't be different, there would still be 125k people trying to buy 60k Broncos (which Ford would have built as soft tops with the MIC situation).

I know a lot of people think that the markups would disappear in a small amount of time, but I've done this song and dance. When demand out strips supply by 2 to 1, you get ADMs until there's on the ground inventory in large quantities, and that was never going to be the case with Bronco based on the demand.
I'm not sure there would be 125k people. Or at least, it would be a different scenario and time span. The early reservation scheme brought in a different crowd. 40k of early reservationists didn't even follow through on ordering. And then there are those who have failed to pickup their orders (which ended up on lots with ADM). The early reservation scheme, with essentially no buy-in, brought a boatload of dreamers and whatnot. And it put customers like me at the back of the bus behind all those people.
In my opinion, Ford should have waited to offer the Bronco, until it was more ready for primetime. That would have meant not offering a flawed hardtop. And Ford could have more easily pushed back the release date, without having to deal with 100k+ clamoring reservationists.
Big spenders would have swooped in on release paying ADMs. Fine. Meanwhile cooler heads would prevail among some potential buyers realizing the vehicle was not a good match. Customers like me would have checked and tested out the various Bronco versions, and eventually cut a deal.
I don't see how Ford roping in all manner of Tom/Dick/Harry with their early reservation scheme, and "not ready for prime time" vehicle launch, was good for customers like me.