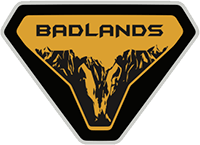 Well-Known Member
Auto and manual are the same price.
Correct. The pricing guide is wrong. For example, the manual Badlands the price is ~$2500, the same as it has always been. The automatic brings it up to $4000 something, which is what the pricing guide is showing now. It is including the price of the automatic because it was required last year and is a mistake.
I never said that the Sasquatch option was a different price. Only that it is mistakenly adding the automatic price in some instances. This is almost exactly the same as last year when everyone thought they were getting free automatics and many people asked about it and it still took them months to fix.