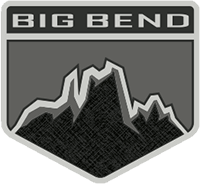 Well-Known Member
Updated by Administrator with full FAQ and Customer Satisfaction Program info.
Full Order Holder FAQ:
Awareness Communication - Upcoming Customer Satisfaction Program 21B49
(Certain 2021 Model Year Bronco Equipped with a Hard Top Roof Roof Panel Delamination)
Some extra info from
@PREMiERdrum
My22 . Seriously doubt it. The design is flawed.
Rattles, leaks, and delamination issues will not suddenly be fixed just because it's a new model year.
All new tooling and an altered design. It became quite clear that even when manufactured exactly to spec that the design was flawed.
The timeline here is optimistic, but the right move nonetheless.
So does that mean that a FE will be built with the "Bad Design" top and delivered with it automatically being enrolled in the Customer Satisfaction (Roof Replacement) program?
No. MIC hardtop production for unscheduled First Edition builds will resume late this year with the updated hardtop design. I wouldn't expect this until probably November, as the new tooling still needs to be completed, installed, and tested before production of the new hard tops can begin. Once that happens, they have committed to building new MIC hardtops for all units that have already been delivered, then the "bad batch" Broncos trapped at MAP, THEN for production of new units.
Ross.... 1st off... I'm really not trying to be a dick here... and I know you don't work for Ford... but with that out of the way...

That line above is what I've been saying for awhile now... Design was flawed? Well Ford should've known this 2 years ago.... at the very least 1 year ago! That's pathetic that here we are, 13+ months after reservations opened up, 2+ weeks after we got an email from Ford, telling us to stay pumped because Bronco is being built and delivered. Also throw in some of your posts about how "full production" begins August 1.
Hey, you have every right to be a dick. This has been a mess.
The design issue is the unfinished edges. Initially, these were to be treated and sealed but it was never successful. The "coating" applied at the plant lasted for about a week, if that. The other issues plaguing the MIC top - thickness of outer ply, uniformity of material thickness, and forming issues within the clamshell - were perhaps made more challenging by the tooling but not necessarily impossible. This new design and tooling should aid in ALL these factors.
As for the 8/2 "full speed" production, that was the plan. Heels were firmly dug in on the engineering of the top and all fingers were pointed towards Plymouth. There was hope that the "best" of the roof units being delivered to MAP could at least be used to complete FE and stranded builds, but as more and more units were evaluated, it became clear that it was a bigger liability to release more of these out into the wild than to just scrap the thing and start over.
Like I said last night, this move HURTS... especially the "bad batch" crew of 2,200+ builds stuck at MAP, but it's absolutely the best way to address it at this juncture. A LOT of these headaches could have been alleviated by pulling the plug when the first issues became apparent, but that's not where we are.
Ross, roughly how many bad hardtops have been delivered ?
Also by " bad batch" I assume you mean every MIC top built through today , on hold at MAP.
- A few hundred.
- Yes.
Actually a little better than I expected, but no surprises here.

@PREMiERdrum

Still working my way through the thread, but can you offer any more details about how exactly they are altering the design of the MIC top?

Any discussion if altering the design will require new safety testing?
The design will look very much the same (and be the same color, to those of you asking). Main points to address in the update:
- Rolled /finished edges where there were formerly raw cuts.
- Thicker, more uniform outer layer of material.
- Improved injection process to fix forming issues in the clamshell.
Also, I've seen several people asking why they can't just get their truck now with a bad roof and replace it later. Two huge problems will prevent that from happening:
- Ford doesn't want any more "bad" units running around beyond the few hundred already out there.
- They want no part of shipping any more of these things than they already have to. Freight is going be enormous on them and there is a substantial risk of damage while shipping. I doubt they have a packaging and logistics plan for them but I can imagine it's going to be incredibly costly.
They are only switching out the removable panels and the rear quarter glass (not the cap).
No - the entire roof assembly is being replaced. This is being described this way as they won't ship the "replacement kits" to the dealers with the glass in place. It will need to be installed in the new cap by the dealer.
Note:
Lots of people are assuming this means a new supplier, but I don't have any confirmation of that.
Update from
@Nickp
, the following is correct: From what I can tell, this new tooling for the MIC hardtops is being designed and paid for by Ford and will be installed at the Plymouth plant for Webasto to produce.
The MOD tops coming in 23 are from a new supplier that has yet to be publicly identified.
Further info from
@Nickp
: My contact at Ford reached out, and basically summed it up that they need to make sure that these things are ready for the adventures that we are going to put them through. The current hardtop and the quality offered just don't reach that standard, so they are just putting the kibosh on any more going into circulation before they fix the root of the problem. As outlined above, the fewer hard tops they have to ship around the country the better. When the new tops are being built, they are going to FiFo the current sitting orders. Basically, the ones that were built first will be the first to get tops and get sent on out to their final destination. While the ones that are currently built are being sent on their way, the goal will be to get people with a hardtop Bronco in their possession already the new top, along with finishing up the first editions and already scheduled builds. It's not ideal, but this is "THE" solution that will be the only thing to fully fix things.
Last edited by a moderator: