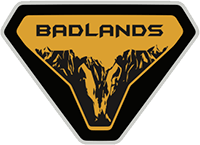 Well-Known Member
Joined

Jul 19, 2020
Messages
Reaction score

6,427
Location
Vehicle(s)

Lexus RX 450h, BMW R1150 GS
Bronco

Badlands
Reserved 8/18/2021
Ordered 8/27/2021
Received VIN 9/16/2021
Build Week 11/01/2021

4 door soft top "base" Base

I also have a 7/23/2020 reservation for the exact same build at a different dealer still waiting on a VIN.

Dealership apparently matters.
Congratulations on getting scheduled!
Yes, your dealership matters. Lots of other things also matter
within
your dealership (e.g., total allocation, make-up of the order pool, # of PC 99s awaiting 22MY, timestamps of unscheduled/clean orders ahead of you).
FWIW, my order being processed at Granger — the largest-volume, discount dealer on this forum, with 1,000+ total Bronco reservations — did not hurt me. My reservation date (7/20/20) was only 3 days before your initial reservation at Stephens Auto Center (7/23/20), and my fully-loaded, Badlands soft-top was scheduled two weeks ago (9/2/21) for build week 10/4/21. My build spec, full of other constrained commodities (e.g., 2.7L, LUX, SAS, TOW), is detailed below in my signature.
Granger still has a little more allocation ahead before the 21MY cut-off, so based solely on my experience there, I suspect your order at Stephens could still be scheduled in the next few weeks, and it could still make the 21MY cut-off, but I certainly don't know for sure.
Nevertheless, your contingency plan with the other dealership worked out, and that deserves celebration. Congratulations again!