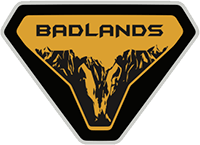 Well-Known Member
Thank you,

@I3lackRose

... I believe the majority of people on this thread are scheduled as a Badlands with a manual transmission. I've been following those threads and I'll contribute once I take delivery of my 2023.

I'm not sure if anyone with a 2023MY has reported on whether or not they hear the sound. It will be interesting if the 2023 continues with the issue.
The tops are cracking too so be aware of that. I have a 2 door Badlands manual on order and it makes me sick that they have not gotten the major kinks worked out yet.