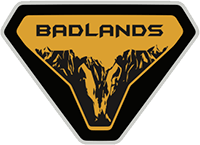 Well-Known Member
UPDATE
: read the in-depth owner's review at:

https://www.bronco6g.com/forum/thre...eview-2021-bronco-badlands-4-door-2-7l.18355/
Salesman texted me this a few minutes ago. Order showed up on the truck today! Taking delivery as soon as they prep it!
Specs:
SAS, MIC, Towing, high package.
Timeline:
Build date was the 18th. Built date was the 19th. Delivery window was the 24th -30th. Showed up on the 22nd.
Update:
Went to the dealership to check it out. They already had it in the back getting ready to prep it. Should have it tomorrow evening after I do this work thing. Will post updates as they come. Will try to get a hold of the PDI checklist.
Update #2
Dealer has been great to work with, it's all prepped and ready to go, unfortunately my wife and I can't pick it up until tomorrow afternoon because of our schedules not the dealers. Here's some more pictures to hold you over…
Update #3
She is in our possession! Had 7 miles on it when we took possession. Did the paperwork, got the keys, drove around. I will hold off on impressions and reviews for a later post. But here is a couple pictures of delivery and "Jeep hunting"! My wife looks good in red!
Thanks to Fox Grand Traverse Ford for the wonderful service and arrival pictures! Thanks to our salesman Derek, 20 years worth of car buying and I've bought every vehicle I've ever owned from the same Ford salesman. Couple guys at the dealership are Bronco6g members and have been following this so here's a little shout out to them!
Good luck in the coming days for everyone else expecting delivery and for everyone still waiting I hope it goes as smooth as possible and if I can promise you one thing, it's well worth the wait!!! I'll post impressions and such in a few days but this is the final update for this post!
Godspeed
Last edited by a moderator: