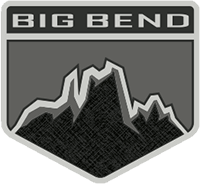 Well-Known Member
Came via convoy sometime last night.
2.7L BB MIC SAS 4dr Cactus Gray
Top is everywhere in the garage right now. I was not expecting this truck for another month. I need to clean and organize. More in depth pics to follow. Deadener looks pretty good. It's lightly shedding particles everywhere. The bolt cages where I took the top off also look chipped. The paint seems to already be affected from the bolts. I'll post that later as well. For now the bolts are back in.
More info posted by
@CO-Bronco
This is an actual dirt mountain Bronco.

Been sitting since 07/22 until the built email was recieved today.

Dealership was <30min from MAP so OP was able to pick up today.

I'm convinced this is the first MIC v2.0
Last edited by a moderator: