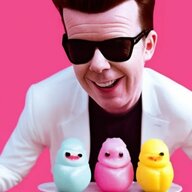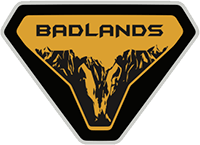 Well-Known Member
Point taken, but no I do not KOH and neither do the vast majority of prospective Bronco owners. Pretending that this sort of thing is the only activity that this vehicle should be used for is not helpful to the overall conversation.

Sorry about the second part - it was edited for actual usable language shortly after the initial post. Was making pancakes again.
I used the "Do you even [blank], bro?" phrasing because I wasn't that serious about it. However, IFS has proven itself off-road and some manufacturers have really [done something unspeakable to] the pooch with some of their implementations of it, but it's not inherently a bad thing off-road. Doesn't a Hummer use IFS? ...and you can drop them out of a plane. It's all about the correct implementation. My opinion about it off-road is that an SFA will be better if you need to lift the pumpkin over large rocks in the centerline of the trail, but IFS can keep your center of gravity lower in places that will use your SFA as a lever and your low tire as the fulcrum to try and tip your rig. I prefer the IFS for what most of us--even the ones who trail it often--will be doing with our Broncos and that is driving them on poorly maintained roads.
I think the Jeep Wrangler is just about the only competitor to use when complaining about the towing capacity of the Bronco and it caps out at 3500lbs. You've got to look at all of the strict rules in SAE J2807. Also, if anyone wants to see the effect softer suspension (maybe more importantly, longer travel and different gearing) has on a vehicle, the Raptor loses about 3-5000 lbs of rating to a 3.5L EcoBoost F150 with less power.