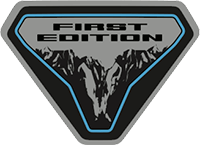 Well-Known Member
Official Ford Account
Picking mine up tomorrow... got my baby pic today - it's a boy!

Also, mine was removed from the recall site and my dealer confirmed it is cleared of recalls... wondering if they actually fixed my windshield while I waited a month for shipping...
Congratulations! I love the classy white.