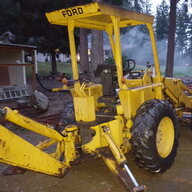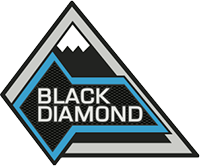 Active Member
Got the email today at 2:02 pm. Almost had to go home early and this ain't even my Bronco. It's the wife's!
Original order: 2/25/21
Way Scarff Ford Auburn
2 door Black Diamond rapid red 2.7
Bumped to 2022. When reordered, lost color so she added 2 doors and picked eruption green with soft top + kit for hard top
Reorder: 11/2/21
Way Scarff Ford Auburn
4Door Black Diamond eruption green 2.7
Soft top. Tow
Scheduled for production 1/17/22
Just my luck, I seen that's a short week!
Actually, we do feel lucky and she wanted a 4 door anyways. I almost snuck the 2 door in if they woulda been able to build it fast enough.
I am glad we have some smart guys who helped me add these to our build week.
From
ocbucks1
I have created a tracking spreadsheet so we can share our builds and status through this process. I borrowed the sheet from 1/10 and added a few new touches that should make it easy to edit and input your information. I have tried to carry over a few of us from 1/10 who posted.
docs.google.com/spreadsheets/d/1e6jHYF5QgwwkidBe1cfYJxJWcOXm6CaKyKfAkPQYWLQ/edit#gid=0
From
Firefight911
Here are several more info links that can keep us busy while we wait for our respective Broncos.
Bronco owner's manual (HTML link as well as a PDF version)
https://www.ford.com/support/vehicle/Bronco/2021/owner-manuals/
Ford phone numbers, because it absolutely has to be told to me after waiting on hold forever...and they'll probably still tell you to go see your dealer.
https://www.ford.com/help/contact/?gnav=header-support
A huge list containing links to many FAQs (We like to call this - I used the search function you weren't able to - feature)
https://www.bronco6g.com/forum/threads/
-the-mother-of-all-bronco-faqs-thread.18607/
I'd like pineapple on my pizza tracker, please!
https://shop.ford.com/vehicleordertracking
Module status link
https://www.motorcraftservice.com/Home/SetCountry?returnUrl=/asbuilt
Back door link (replace the eight (8) Xs at end of link with your eight (8) digit order/reservation code)
https://www.ford.com/buy/manage.html?reservationId=XXXXXXXX
Extended warranty
https://www.bronco6g.com/forum/threads/extended-warranty-pricing.30853/
Pre-delivery checklist
https://www.bronco6g.com/forum/threads/pre-delivery-self-qc-checklist.29467/
https://www.bronco6g.com/forum/thre...cd-version-for-expectant-bronco-owners.29870/
Special thanks to
@Cat
for this printable list for your PDI.
https://docs.google.com/document/d/1bCKnGypjpN2g2Qz8UtEC1-eqGUeqm5g9fj0tdrady3E/edit?usp=sharing
2.3 l oil change
https://www.bronco6g.com/forum/threads/excellent-2-3l-bronco-oil-change-video.30781/
Ford accessories forum discount deal
https://www.bronco6g.com/forum/thre...sory-parts-deal-b6g-forum-members-only.20896/
Bronco build and tracking links
https://www.bronco6g.com/forum/threads/here-are-the-bronco-build-tracking-links.22795/
Build process guide
https://www.bronco6g.com/forum/thre...ed-emails-delivery-date-estimates-more.24987/
Decoding Vehicle Status code
https://www.bronco6g.com/forum/threads/decoding-the-vehicle-status-code.32805/
Different model/trim lift heights and wheel/tire info
https://www.bronco6g.com/forum/thre...ide-lift-heights-with-wheel-tire-sizes.17719/
Forscan info
https://www.bronco6g.com/forum/thre...k-sport-mode-chimes-seatbelts-and-more.28489/
More Forscan info
https://www.bronco6g.com/forum/thre...eedometer-with-forscan-for-2021-bronco.23064/
2.7 l oil change
https://www.bronco6g.com/forum/threads/2-7-ecoboost-engine-details-you-should-know.26512/
Timing info
https://www.bronco6g.com/forum/thre...duling-delivery-special-edition-models.25012/
Bike rack option for rear hitch
https://www.bronco6g.com/forum/threads/bike-rack-on-new-mic-obx-bronco.26425/
Tire size calculator
https://tiresize.com/calculator/
Last edited: