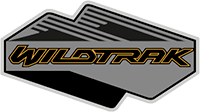 Well-Known Member
Morning 11/15'ers!

Build Update

No major updates on modules. 11/18 still has about ~400 VINs to go. We will get there!

11/15 BW Community - Thank you all!

I feel in the last two weeks we have really built a strong community here. Happy to have worked with all of you. While it's not over, I wanted to bring up this next part while we still have a good number of people active in the discussion. I have noticed a lot of the 11/15's have dropped off which is excepted but I hope they see this!

To commemorate our group, I reached out to

@CO-Bronco

(

creator of the original Wo's badges

) and had him take some of our ideas/themes we've experienced around build week. While he couldn't incorporate them all (there's a lot as you know… ), he did come back to us a

KICK ASS

design

specific for us

. I think it hits our our three main themes: poppin' modules day and night, SMASHING F5, and finally the moment of life - 'ITS ALIVE')

Without further ado, I give you the 11/15 Build Week Custom Badge! What do you think?!

Purchasing?

I would love to gauge interest around who would want to purchase a sticker or two

at cost plus a bonus to cover Co-Bronco's work

. Looking online, we could easily purchase quality stickers for

$2-$5 each

depending on the qty we order. I would handle ordering in bulk, then taking care of shipping myself (envelope with a single stamp to keep it cheap ~$1.00?). And yes, we would also ship to our Canadian brethren..

Who would be interested and how many do you think you would want? In typical fashion, I'll add to the

tracker

and get back to you all around what it would cost.

Hope you all enjoy!
Haha! It's all about the F5 baby!
Nice, put me down for two