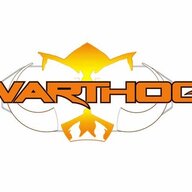 Well-Known Member
Nice - at some point...thinking before next summer, I'd like to get a hoist for the roof. Honestly, as long as the folks on here who received their Broncos and posted stuff weren't idiots, their posts w/excitement and modding & photos of their horse in action - only fueled my imagination. I had 12 or 13 items sitting in my living room for 8-12 months waiting to get mounted or installed. There was a 5-6 month period last winter/spring I was buying an item (sometimes 2 shshsh) every month. We're heading out this morning for 8 days of driving, camping, hiking.... she's (2dr Badlands) going to be loaded to the hilt. Pics upon return. Enjoy!
Sounds like a great trip! I am jealous. BTW I didn't remember if you had yours yet so I checked the spreadsheet and you did not update Shame...ding...Shame..
. I really can't go too crazy with accoutrements because I'm back in the Ford Casino's slot machine waiting for the BRaptor. Non GT holder with dealer allocation order that I placed before the vin popped. So she is kind of a loaner which limits my options. (probably a good thing because I would go bankrupt with everything I want).
Have a safe and enjoyable trip!