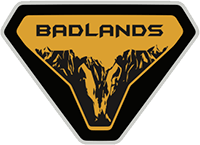 Well-Known Member
12/03 & 11/04 Update

-

I havnt heard from a few of you in a few days - Just reaching out to make sure y'all are still keep on keep'n on. Also compiled some dates so others peeking into the thread get a grasp on how nuts this ride has been for all of use so far.

Reigning Record Holder @Alexy.Bujold

(173 Days between DM and "Built")

Currently still on DM @NotYou

(158 Days on DM, and 2nd longest of entire Tracker)

@Blaven @maricard @SpursFan @MatteOBX @gilgamesh @38shoptruck @Headsong @Gillenh20 @cybercain @Tricky Dick @Oldschool @Bronco_Lover @EP-BRONCO @Olbighoss48 @SkyKing @TheeBullhead

(113 Days on DM)

Today is Day #4 of no new Bronco's being released and this is tough... I can understand Ford not falling on their sword and re-building every Bronco that got sent to Dirt Mountain back in June/July/August.... But currently with so few left... why the heck not do it now.

There is only 1 week left before MY22's start coming down the line... This is absolute bonkers.
Still no update