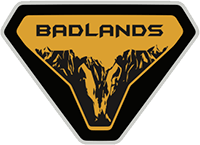 Well-Known Member
NOW IM WORRIED. I have only gotten one build date that is Sept 27th. I hope I don't get pushed like many others.
2.7L V6 Bronco Badlands 4 door with Sasquatch package and rag top and other goodies.
Best bet is to check with your dealer and see what the latest production info they have for your build is. Ford went on silent mode with emails regarding updates on build dates at the point that they acknowledged the MIC issues and resulting stoppage. Wishing you the best of luck hitting your build date, but I would suggest that anyone take these dates as a tentative appointment that is likely to change. That said, being a soft top should give you a much easier go as far as meeting a scheduled build date.