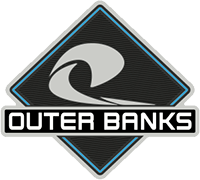 Well-Known Member
First Name

Roger
Joined

Sep 9, 2020
Messages
Reaction score

133
Location
Vehicle(s)

tahoe
Bronco

Outer Banks
I am waiting for my OBX to be delivered to McMahon. Thanks for the info on it being sent by rail to Albany (I was wondering what route it would take). What "tracker" are you referring to when you say you found it on the tracker at 7:30am?

Thanks!
I found it on the bronco6g tracker as well as the ford tracker, both confirmed that it was in deed delivered to McMahon. Needless to say I was there at 830 am , apparently, the transport drops them off at all hours of the night and then leaves the keys in the key drop.
I had A LOT of accessories and special requests -- kill switch , kill switch to trailer lights, wiring install for boat winch, mud flaps,-- found out the ford mud flaps dont go on the OBX - trim moldings- I wanted them high on the doors to protect from shopping carts, remove the fender tag and replace with the black BRONCO lettering. my kc highliters are waiting for a suitable safari bar for attachment, as well as my backup spotlights which require a hardtop ,
I just finished installing a shield on the hood, looks and fits perfect. I also installed the start stop eliminator. this was absolutely in no way as easy as the video, the damn panels are really hard to pull out and as a previous poster told me to make sure I tape everything up to protect the dash.
WELL, I did and no issues with the dash, however I am covered with a bunch of scratches on my hands due to the issues with removing the panels. everything was straightforward, but required a LOT of pressure and effort. install went perfect and I dont have to worry about the start stop- the friggin driver assist is a pain, making a left lane turn onto the RT 7 connector and didnt put my signal on and the damn thing autocorrected me back into my original lane.
The vehicle is absolutely beautiful cyber orange and a black spare tire cover with the big block Syracuse Orange S -- my wife even spots me now in the parking lot.
Hope you get your bronco soon, they are fantastic, I have been drawing a crowd when I park.
After a few minutes several comments were-- wait thats a Ford, Bronco- then they really got interested. was at Rex Marina putting the boat to sleep and what should have been 1 hr, turned into 3. Several of the members/staff also have Broncos ordered.
BTW McMahon is fantastic, from the sales to the tech to the purchasing dept.
I got the CERAMIC protection -- 7 years and then it is reapplied- really makes a difference on how the vehicle looks.
any questions, i am happy to help
Good Luck