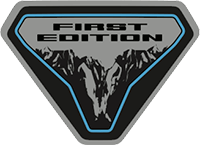 New Member
I have a personal relationship with the owner of one of the largest Ford dealerships in Los Angeles and can pass along 2 "facts":

1. He is top 20 dealer in the U.S. and has been explicitly told by Ford to only expect 1 or at most 2. Meanwhile, he has ~10 customers vying for those spots (including me).
2. So, everyone is looking at MINIMUM $20k mark-up. And given the MSRP and demand versus supply, that should be taken as "generous."