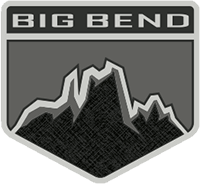 Well-Known Member
Just tried again and no luck.
Also still havn't heard anything official via Ford Canada email, only dealer email.

Ford Portal login also isn't updated and even shows my release night reservation of a Black Diamond vs my order of a Badlands....


Something's not adding up, but I'll give it a few more days before digging into it a bit deeper.
I don't think I've heard from anyone in Canada getting THE email. My "reservations and orders" section doesn't match what I ordered either but my dealer sent me the DORA for mine and everything added up so I wouldn't worry too much about what your ford.ca log in is telling ya.
When I enter in the VIN# and order# that my dealer sent me (a screen shot of his computer screen), it works perfectly in the 6G tracker here. Everything pops up correctly.
Weird that yours isn't working.