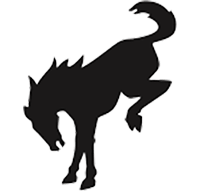 Well-Known Member
Joined

Jul 16, 2020
Messages
Reaction score

163
Location
Vehicle(s)

Volvo S90, Chevy Suburban, Porsche 911 Targa
I'm down for a group buy maybe Mullinax will play game. Richard Rosenbluth has been the one contacting me over my reservation. Anyone know this guy?

if not it's off to Granger. it's not even the money savings I care about. It's just the honesty and service that granger has provided. Along with a nice quick road trip.

not looking forward to haggling with Florida Man.
My reservation is with Autoway in St Pete (Non-Starter with the conversation I had with them). I did speak with Luis @ Mulliax in Kissimmee. Really he was MSRP, and the best deal possible. I asked for a sample deal sheet from any vehicle (Didn't care what) to see what their "no dealer fees" really was. He went dark after that. I have one switch and I don't want to blow it.
My question is:
Do Mullinax in Kissimmee or order from Granger. Depends if Ford will offer XPLAN prior to the Oct 31st date to switch dealers.
BD 4 door example
Mullinax No XPLAN:
$40,040 (Dest + MSRP + No Dealer Fee)
Mullinax XPLAN
$38,542 (Dest + MSRP - XPLAN Discount + No Dealer Fee)
Granger No XPLAN
$37,916 (Dest + MSRP - $1000 Discount off Invoice + $1000 Shipping = $38,916
Granger W XPLAN
$37,916 (Dest + MSRP - $1000 Discount off Invoice - $300 xplan + $1000 Shipping = $38,616
Is it worth the hedge on xplan? If I fly in and drive back there would be more savings (Depends on if Covid travel normalizes in 9 months). Shipping it back is last options, but it's about the same as if Mullinax has no extra fees with XPLAN. There's always something hidden.
TO Granger or not to Granger, that is the question