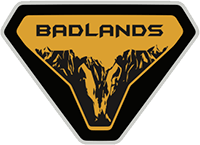 Well-Known Member
While I was out driving around The 12" screen just got glitchy and went black. I pulled over and turned the bronco off for a few minutes then I turned it back on, it was still black, I hit the camera button and the camera came on, the radio was coming on and off also. I turned it off again and disconnected the negative battery terminal for a few minutes to reset. That seemed to do the trick now it works fine again.
Good lord, this is good to know along with the fact that you troubleshooting worked to reset everything.
No telling how many trips to the dealer you may have saved from guys here.
Hope the issue doesn't reoccur for you, but please share if it ever does and whether or not you end up taking it in.
Thank you!