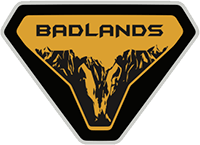 Well-Known Member
First Name

Jeffrey
Joined

Jul 21, 2020
Messages
Reaction score

162
Location
Vehicle(s)

2020 Kia Telluride
Bronco

Badlands
How fast I hit 1500 miles in just a few weeks. I just love driving this Bronco. I need to be careful however, because I leased this one, lol. I love all the attention I'm getting from others on how cool it is.
There have been a few set back in accessories. First I was going to have the Ford factory running boards installed and my friend knew me, called me back to look at the one he installed. I hated it (there was a gap with holes that were highly visible also they looked cheap). Had the rock rail reinstalled. Anyone have a suggestion for a good running board to get that won't show a gap?
Also got the Bestop Bimini mesh top (my Bronco Satisfaction gift). I tried to install it today and was unsuccessful. The directions for assembly were worse than an Ikea bookcase. Once I finally figured it out on my own (thank you mom for getting me Legos as a kid), I have come to realize that one of the bolts or bolt hole is not accurate and now have to go back to the dealer to fix the issue. Since winter is coming soon, I'm not as worried.
I do have a few more accessories I want but might wait till I get my next one.
Pros:
The car otherwise has been a dream to drive, very smooth manual shifter and clutch, great B&O sound system especially when it comes to acoustic artists and symphonic groups.
The soft top roof is very easy to operate (after your first couple of times of trail and error), I'm able to take the windows out in about 1 minute and put them back in, in about 5 minutes on my own. I do have a few times where the passenger side of the roof where it won't click in, I just have to lift and kinda force the rail down till it latches in. The 12 inch touch screen is amazing and glad I opted for this feature. Still learning all the features on it (gonna rain tomorrow, might do it then). Android wireless auto connects so easily. The LED headlights with auto high beam make it so easy to see at night (I'm pretty sure I'm blinding others though
). The seats are so comfortable and the ergonomics of the bottons and steering wheel features work well for me.
Cons: (Let me know if this is just me or across the page issues to get looked at)
The first thing that I noticed after putting the roof up and down a few times is a tinny rattling noise from the back (sound like pulling aluminum foil from its holder).
The windows are very squeaky when going up and down. Also sometimes they stop on their own in auto mode.
The speakers in the rear tend to vibrate/rattle a little.
The center console clicks when you have your arm on it.
The only real complaint I have other than the listed issues is that the speedometer/ information screen is quite bland. They could have done a better job at making more exciting.
And the 12 inch screen scratches very easily (Where can I get a screen protector for it?).
I hope you all find this helpful/informative. And to all that are still waiting, hang in there, its worth the wait!