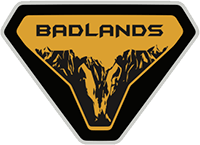 Well-Known Member
About three years ago my wife (girlfriend at the time) was diagnosed with cancer and the world around us came to a screeching halt. At the time we had a 1986 Bronco that we bought to work on together (yes she is a car girl). At that time she sold the bronco that she had the Bronco just a short time before to cover the bills that came with the cancer. During that time Ford announced that the Bronco was coming out again. And this is where the story starts.
During the worst time in her fight I promised to her 2 wishes come true. One, I promised Jill we would get a Bronco and to keep an eye on any information coming out about it. This gave her something to focus on other then the her slow deterioration to what I honestly though was going to take a turn for the worse. The second item was to do YouTube with working on the vehicle together. When the Bronco was revealed and reservations opened we stayed up all night until we got threw. What was our build? A Badlands, Sas, Lux, leather, tow, MIC in Cactus Grey.
So were does the big Bend come into play? Well, after trying our hands at getting a Black Diamond Soft and 2.7 only and still not successful at winning the Scheduled Built lottery. We drove to the nearest Ford dealership to test drive the Demo Badlands. This is were the Big Bend comes in. This 2.3, manual, soft, Carbonized Grey Big Bend was sitting there looking lonely. After we talked to the dealer we found out that the original customer declined to purchase it and there it sat. So we toke it for a drive. The minute we got it on the road we said we will take it.
This is when the first Bronco Build of 1Five1 Garage began.
As far as Jill, she is 100% cancer free after a long fight that took a lot out of her, as picture shows. We got married during her fight and are currently planning our honeymoon that has been postponed for 2 years due to recovery and covid. Where to, you might ask? Bronco Off-Roadeo of course, and side trip to Bonneville Salt Flats. By her request. I told you she was a car girl.
As far as the Badlands and Black Diamond? to be continued:
Modifications will be linked below in separate tabs as we continue the build.
Post #5 has the items Jill and I have done and links to the videos doing so. Hope you enjoy them as much as we did making them.
lets try this again. Sorry for spamming. it was not my intent.
So far mods on the Big Bend. All mods will be links to a video of the install process.
Front Bumper From 4WP
Winch Mount From 4WP
Skid Plate From 4WP
Warn Winch
Warn Fairlead
Factor 55 Winch End
Painted the silver that shows through the grill.
Winch Kill Switch
RedLine Tuning Hood Struts
Cowl Light Mounts From Body Guard
Stubby Antenna
2" Rough Country Lift Spares
Front
Rear
KMC KM545 17x9 +18mm offset & Nitto Terra Grappler G2 315x70x17
Grab Handles from Race Tech
Bimini From Ford Accessories
Spare Tire Relocation Bracket From 4WP
Tailgate Table From Ford Accessories
I will be adding posts with pictures and video links as new mods are added.
Last edited: