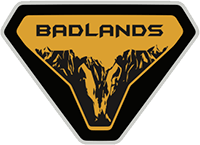 Well-Known Member
First Name

Sean
Joined

Aug 2, 2020
Messages
Reaction score

169
Location
Vehicle(s)

Toyota Tundra and Ford Flex
Bronco

Badlands
Like a lot of you I've been left scratching my head and a little bummed about Ford's engine choices and particularly the restricting of the manual to the 2.3. My only experience prior to this with any Ecoboost was test driving an F150 with the 3.5 and I will say I would own one if I'd found one in my price range at the time (I've got a Tundra 5.7 instead). Will probably go that way in the future.

I've read some in the past about the 2.7 and it seems to be impressive in stock form and jaw dropping when tuned/modified. Prior to the last couple weeks I didn't know much of anything about the 2.3 though. So for the sake of science I decided to go test drive a Ranger today (gonna try out a 2.7 F150 soon just 'cause) . It's the same level of tune that will be coming on the Bronco and shares a basic platform so that's the closest thing for now to sample. I've been nonstop consuming Bronco info since the release and I was hoping that maybe I'd find the 2.3 lacking and it would curb my enthusiasm since I'm pretty set on a manual. It did not.

If anything I'm more excited now. I'm sure there is plenty of credit due to the 10 speed but before we even left the parking lot I was noticing from the passenger seat how eager the Ranger was to go and it got better once I drove. The throttle response was great with no real noticeable turbo lag and it has some character and presence without being coarse like domestic 4 bangers in the past were. It also wasn't buzzy like I find inline-4 motorcycles to be.

I had made it clear to the salesman that I wasn't a buyer so I didn't flog it like I typically would a vehicle I was seriously considering purchasing but what really impressed me was that I didn't have to to be impressed. It reminded me of the first time I drove an S13 240sx. My uncle dealt in wholesale cars and I drove one home for him. When I got there I popped the hood because I didn't believe it was a 4 cylinder and then I told him to make me a price. I still miss that car.

I watched some videos last night, one of which was TFL trying the tune from 5 star. They tested the Ranger prior to the tune and got a 7.4 second 0-60 (5.4 tuned). When I'm in my Tundra I definitely won't be expecting to embarrass any Rangers from a red light. I didn't feel like my truck was slow afterwards but it showed me how much is left on the table with even a 6 speed auto.

Which leads me to the 10 speed. It's definitely quirky. I've heard people say it hunts a lot but it has to to do its job and while it's not terrible, it is noticeable in that it feels a little busy mostly in on/off throttle situations. It's not bad, it's just a different feel especially for us dinosaurs that remember 3 speed autos. Modern transmissions do a lot of learning and in this case I think that more miles will improve the experience as it starts to adjust to your driving style so a short test drive of a new vehicle isn't a fair shake either way but I'm leaning positive.

All in all I'm pretty stoked. I basically found out that even if the Bronco only came in a 2.3 10 speed combo I'm still looking forward to getting my hands on one. And if the 7 speed is a decent box it's gonna be a blast. I would recommend anyone wanting the manual (or just to save some money) but concerned about the smaller motor go try out a Ranger and I think you'll feel better about putting that deposit down.