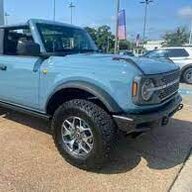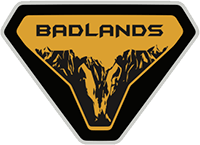 Well-Known Member
So I've been giving the 2.3L vs 2.7L engine a lot of thought and I think that I may have come up with a way in which the 2.7 may wind up actually being cheaper, and yes, this is me totally trying to justify the bigger engine to myself. Let's say, just for the sake of simplicity that I'm going to drive the Bronco for 100k miles. Also for the sake of simplicity, let's say that the truck is going to be SAS, so the comparable MPGs would be 18 (2.3) vs 17 (2.7).

Yes, I know I could run regular in either of them, but just for these purposes let's say that I want some degree of extra power beyond what the 2.3 gets on regular. If I went ahead and ran premium on the 2.3 in order to get the full specs vs regular on the 2.7 where I'd still get 315 hp/410 torque which is plenty. In my area right now, regular is $2.99 and premium is $3.94. So here's how that lands over 100k miles (obviously gas prices will vary here, but again just for simplicity's sake).

Cost to drive 2.3 SAS 100k miles with premium fuel at $3.94/gal and 18 MPG = $21,889.
Cost to drive 2.7 SAS 100k miles with regular fuel at $2.99/gal and 17 MPG = $17,588
Delta between the 2 = $4,301
Cost to add 2.7 to build = $1,895
Long term savings = $2,406

Thanks for patronizing me on my quest to justify my decisions to myself.