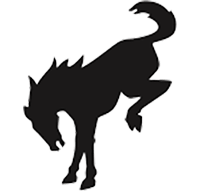 Well-Known Member
First Name

Richard
Joined

Jul 23, 2020
Messages
Reaction score

431
Location
Vehicle(s)

2007 Ford Explorer, 2008 Honda Ridgeline
Bronco

Base
First, I will say that I love the 2.3L engine. It's a great Mazda design that has been tried and true for over 15 years. I have had multiple cars with a similar engine. Mazdaspeed 6 (2.3L turbo), Fusion (2.0L turbo, same engine architecture), and my current 2006 Miata has a turbocharged 2.5L. I tuned my Mazdaspeed and Miata on my own and I know this engine responds very well to timing and fuel adjustments. Anyone who has owned a Ford vehicle in the past decade has probably had some form of the Mazda L series engine in their cars. I find it really hard to believe that this engine needs to be in boost while cruising at 70mph. But on the Bronco, it's hovering above atmospheric pressure almost the whole time. I know the vehicle isn't aerodynamic, but I know how much power these engines have around atmospheric. Either way, no gasoline engine should have to be in boost while cruising at regular highway speeds. That would be like if you removed the turbo from the engine, you would have to floor it just to be able to keep speed at 70mph. No way! It doesn't take 170 horsepower to hold a steady speed in a 4500lb vehicle.
The timing must be retarded by quite a bit, and the air fuel ratio must be hovering around stoichiometric. Both are robbing power, but trying to be fuel efficient. I would really like to see Cobb come up with a really good daily driving tune, and not just one that adjusts throttle response. I want them to use their knowledge from the many years of tuning this engine. Adjust the VVT values, adjust timing, more fuel during partial throttle boost. They could keep the WOT the same, I don't care much about that, because i'm not trying to take the Bronco to the drag strip. I want some real life daily driving power gains and get this engine to stop boosting while cruising. This can be done while still maintaining decent gas mileage. I'm currently getting 21.4mpg on my first tank of gas, which is pretty decent. For reference I have a '21 Big Bend 2.3L 7 speed.
Dang. I wish I could get 21 MPG. My Black Diamond gets 18.2-18.4 MPG no matter if I drive on the highway or the back roads. I love the ride and it's a joy to drive, but a gas saver it is not. It's a 2.3l manual. Sport mode has more power than I'll ever need. It's hard to drive it easy it that mode. Fun, fun, fun.