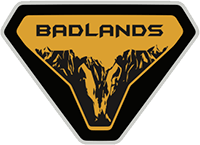 Well-Known Member
Ok, I have a good bit of experience with Ford engines and know the capabilities of the Ecoboost's as well as many others. That being said, I still don't necessarily want a 4 in my rig. But, I don't underestimate that it has more HP and torque than most 90's V8's. I'm still a powerhead and like torque/HP. I am almost ok with the 10AT and 2.7 now, but I still really want a stick. I finally dug into the dyno's for the 2 power plants to look at the torque curves. With all the conversations regarding "is the 4 going to be enough", I figured I'd go ahead and grab some screenshots and post for anyone who wants to see them.
All charts are from 5 star and should be taken with a grain of salt due to fuel discrepancies, atmospheric conditions, different days, yada yada yada.
No need to get into dyno discrepancies conversation. For me, its the best tool I have to answer my question. My concern is on-road acceleration with big tires as either choice will be sufficient off-road. I will drive this when I'm not on my motorcycle and don't want too much of a turd around town. For this, I am looking at the torque delta at 1200-3000 RPM, where you are getting things moving off the line. My conclusion is that with the low final gearing and torque numbers, both engines will be fine and not struggle. It is apparent though that the 2.7 has a considerable low torque advantage for 2 high driving, although the tune seems to improve things quite a bit.
First chart - 2019 Ranger 2.3 Stock (Ignore the E50 tune)
Second chart - 2019 Ranger with 87 tune
Third chart - 2018 F150 2.7 Stock
For reference, a 1996 Bronco 5.0 specs at 198 HP / 270 lb.ft. TQ from the factory.