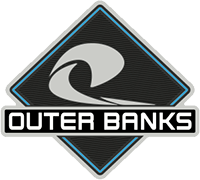 Well-Known Member
First Name

John
Joined

Sep 3, 2021
Messages
Reaction score

483
Location
Vehicle(s)

X4
Bronco

Outer Banks
The oil pan on the Bronco is the largest installed on any Nano motor currently. It 100% is a 7 quart capacity.
I don't contest what you say....but what about the folks measuring drainage & getting only 6 out?
My 2 cents
The pan has a capacity of much more than 7 if you took it off and filled it to overflowing. Probably more like 20. It is the freshly assembled and installed ENGINE PLUS ALL LINES AND FILTERS before the vehicle rolls off the assembly line that stated capacity is 7. In no world can you remove 100% of assembly oil unless you tear down the engine, and even then some oil will remain in nooks and crannies - or have evaporated. Hondas used to be known for using up a quart every 3500-5000 oil change interval and that was considered within factory specs and no adjustment necessary.
And draining the pan does not drain the actual pleats of the filter. Guaranteed that if the filter holds a quart and you drain 6 from pan you get 7 total. And no way you can drain the filter element completely after removal to measure just how much it held
So you can't put 7 quarts back into a "7 qt capacity" engine,
did you drain the turbo coolant lines?
Did you remove the filter canister and move it to its lowest point? (oil in BMW and Caddys remains in housing and has to be mopped up to remove)
Did you verify the part number (not of the pan) of the dipstick itself? We had Perkins diesel engines where dipstick part was dependent on s/n of the engine - or maybe the dipstick tube is a tad too short - OR (mostly on small engines with screw in dipsticks) maybe the level is not supposed to be measured with stick completely inserted, but out 3/8". Laugh if you must but I have seen this
Back in the day when filter changes were only factory spec'd for every other oil change there would be two capacities listed
Did you ever think, since this engine surely has a quart low sensor and warning that Fiord never intended there to be a dipstick? My BMWs have not had dipsticks and the solution has always been to install the specified volume
I have always felt that while under warranty the best oil service is from the factory authorized service center