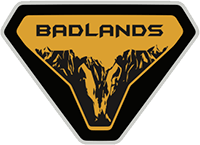 Well-Known Member
Update - Finally took delivery of Bronco last Tuesday, today was first chance to install the catch can. Quick and easy install, took less than 10 minutes. Test drove about 50 miles afterwards, no engine codes. Will follow up after first oil change as amount of oil collected in catch can, plan to change the oil shortly after 1000 miles, might be a while since this is not a daily driver.
Pictures follow.
Catch can installed and connection points to engine
Catch Mounting Bracket Installed
Catch Can Mounted
Catch Removed for servicing
Catch Can With Tank removed for emptying
Original Post Below
Ordered an UPR Oil Catch for 2.7, arrived today. Very well made and packaged. Also ordered the magnetic drain plug, remote drain kit and one way breather. Will be approx 6 - 7 weeks before install. Bronco Badlands build week 10/4, dealer estimated last week Oct or first week Nov delivery. Present plan is to install day of delivery. Reviewing the installation instructions should only be approx 10 minute install. Present plan is not to install the remote drain kit, thought is to wait and see what the actual service interval is, if excessive then use the drain line kit to install a remote tank. Only reason the mag drain plug was ordered was to see if there was actually any metal particles flowing thru the PCV system, highly doubtful IMHO. Plan to update thread after install and results after being driven over time.
Reasons for selecting the UPR kit, it's available now so it can be installed on first day, UPR has excellent rep for their catch cans, made in the USA and UPR is a Florida Company, believe in buying local whenever possible. In addition if needed it can be very easily / quickly removed and return to stock if needed for warranty work. Note, if ordering from UPR they have a 7 to 14 day lead time after placing the order to manufacture the kit. Have called them a couple of times in reference to the order and product specs, you couldn't ask for better support.
Not wanting to start another debate on catch cans, main reason for installing is simply to keep the blow by oil fumes from coating the intake system and intercooler, oil coating the inter-cooler internals affects it's thermal efficiency. Have a 2005 Duramax that is mildly modified, had have issues under high boost conditions with blowing the hoses off the boost tubes due to oil coating inside of the boost tube hoses.
Link to UPR web page
Last edited: