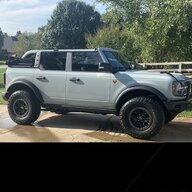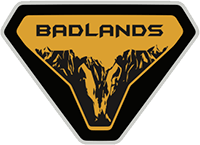 Well-Known Member
First Name

Brice
Joined

Jul 6, 2020
Messages
Reaction score

3,361
Location
Vehicle(s)

2021 Bronco
Bronco

Badlands
Updated 10/23: Now that I've fooled with this for the last few days I wanted to share some tips to hopefully save you the time that I've wasted changing the oil on my 2.7L for the first time. I thought I was prepared for everything but this engine is really different compared to others I've owned as far as the oil change and check procedure. If you've owned one before I'm sure this is obvious, but many of us are first time Ford owners so the eco boost is a new learning process.
First off reference this bulletin from right after the 2.7L came out in 2015:
SSM 45195 - 2015 F-150/Edge And 2016 MKX Equipped With A 2.7L - Engine May Appear To Have Low Oil Level

Some 2015 F-150/Edge and 2016 MKX vehicles equipped with a 2.7L engine may appear to have low engine oil level if the proper procedures are not followed. Refer to the Owners Guide, Maintenance, Engine oil check section. When checking the engine oil level after shutting off the engine, wait at least 15 minutes prior to checking in order to allow the oil to drain back to the oil pan. The engine oil level can be checked immediately if the engine has not been started. When changing the engine oil, the engine needs to be at normal operating temperature and the oil filter removed before draining the oil. Allow the oil pan to drain completely for up to 5 minutes. Check oil level after filling by following the oil level check procedure.
The manual calls for 7 quarts. I was prepared to not use all of it due to previous reports. I bought 7 anyway just in case. I knew I needed to let it drain extra time and wait to check the oil level. But that still didn't help me do it correctly.
First mistake: I didn't open the filter housing before draining the oil. I made sure to wait for drainback prior to opening the plug, but apparently you need to do the filter first to allow the oil to drain from that area. Perhaps this contributed to my later issue.
Second mistake: After waiting 20-30 min for the pan to drain, I closed everything up and added 6 quarts. I waited 20 more min for the oil to reach the pan. (This is not a quick process when done correctly, more reason not to use a quick lane service.) I checked the dipstick and it was about halfway between the dots. Half quart low right? So I add a half quart. That's a total of 6.5qts on a 7qt capacity engine. Figured I was safe and went about my business.
Fast forward a couple days and I check the level after it had been sitting in the parking lot at work all day. Had to check it about 3 times because the oil was still clean and the dipstick is different than I'm used to. It was definitely overfull. This is where I discovered the 2nd mistake that I didn't realize I had made at the time. There is a crosshatched area on the dipstick and the normal "add" and "full" dots. Well it turns out the top of the crosshatch is what you're aiming for. The top dot is the "max" level.
So when I thought I was a half quart short while filling, it was probably good or already over even though I added less than engine capacity.
As you can see here if you go much past the top dot and near the twist in the dipstick, you're almost completely filling the pan. This could cause the oil to foam and cause PCV issues and push oil past places you don't want it to go. Would it be fine? Maybe, but long term I wouldn't want to deal with an engine overfilled on oil.
So I drained oil back out this evening until it reached proper level. I don't have an extractor so I slowly did it from the crappy yellow plug. Would have been much easier with one of the below replacement plugs that I plan to swap out in 4700 more miles. Hope this helps.
Original post:
I've been looking for a replacement for the plastic drain plug on the 2.7L oil pan. Wanted to share my findings in case others are looking as well.
RONIN
https://roninfactory.com/products/ford-f150-raptor-oil-drain-ronin-factory
$80 - free shipping
Billet aluminum
Single o-ring
Magnet
Barbed for Drain Tube
also available on
Amazon
UPR
https://www.uprproducts.com/upr-ford-easy-oil-drain-valve-for-mustang-f150-raptor-edge-explorer/
$60 + shipping
Billet aluminum
Double o-ring
Magnet
Barbed for Drain Tube
Also on
Amazon
Also another version with no drain valve, just a replacement plug for $50
https://www.uprproducts.com/upr-ford-easy-oil-drain-plug-for-mustang-f150-raptor-edge-explorer/
FEMCO
https://www.femco.com/product/ford-oil-plug/
$50 + shipping
Plastic
Single O ring
Magnet
barbed for Drain Tube
also on
Amazon
FUMOTO

https://www.bronco6g.com/forum/thre...-drain-valve-for-fords-plastic-oil-pan.17923/
In Beta Testing - May be available next year
Unknown cost
Plastic
Single O ring
Multi-piece design allows you to drain at different angles
DORMAN
https://www.dormanproducts.com/p-133445-097-826hpcd.aspx
$10 + shipping on RockAuto
https://www.rockauto.com/en/moreinfo.php?pk=12646765&jsn=1481&jsn=1481
OEM replacement but features a downward drain hole that loosens with a flathead screwdriver
Plastic
Single O ring
No magnet or barbed hose fitting
Looks like there are a couple Ronin knockoffs on Amazon. One review said don't buy because it wouldn't lock into place. I wouldn't recommend them but wanted to share the info for anyone brave enough to try:
TZUTOGETHER
Amazon.com: TZUTOGETHER Oil Drain Plug Valve for 2015-2021 Ford F150 Raptor Mustang, Black


GOOPOOL
Amazon.com: GOOPOOL Engine Oil Drain Compatible with Ford F150
Last edited: