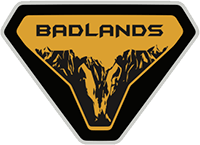 Well-Known Member
Like my brother from another mother Dave

@AzScorpion

I have the 2.3L in a Ranger. It's a damned impressive engine. I went backwards, and forwards at least a million times on which engine I would get in my Bronco. I went with the 2.7L just because that's want I wanted. There was no rhyme, or other reason for my choice. If the 2.3L was the only engine choice in the Bronco I would be fine with that.
You know Jim I've was going back and forth on this for a while but after seeing the numbers I just don't see the real value in it. I'm still having a hard time deciding between the Base SAS (now that I've seen some here) and my original Badlands order. Forgoing the 2.7 I can move up to the High package which for me gives me added value. But that Base SAS looks so damn good!
Last edited: