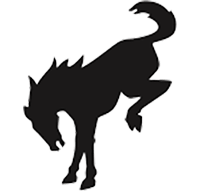 Well-Known Member
2.7L -HD bumpers- VB- Aux Switches
With the following, I am trying to provide mostly new infomation and not repeat others.
Size-
The specs fail to convey the size of the Sasquatch. I saw the 4 Door BL Overlander and the 2 Door BL ( both non-Sasquatch ) at Supercel East last fall. I also saw the two non-Sasquatch 4 doors during the dealer circuit this spring.
None of that prepared me for the dominating look of the Sasquatch. The Bronco bodies are designed for the Sasquatch package and sorry but all other trims are a reduction of that design in cost and appearence.
2 Door vs 4 Door Comparison-
There is none. Both serve a different purpose and both look equally great with the Sasquatch package.
MIC 2 Door Top-
My top has a rough horizontal edge in the back. Otherwise it looks good. The panel fit from above looks uniformed and tight. This top does mark up very easily from low hanging branches. ( at about 40 MPH )
Satellite XM signal-
It sucks compared to my other vehicles in the same locations.
Seats-
Very nice-Better than I expected. Dealer Rep said they are based on the Ford Flex seats. As for adjustment, every vehicle I ever own ( 22 ) I always had the seat as far back as it would go. Not the Bronco.
Tires-
Should be named Geologist-They love to collect rocks.
2 Door Ride-
Comfortable with very little roll on fast curves.
Height with rack-
My garage is 7-0" standard new home. So with the weather strip and raised floor apron its 80 1/2". Coming in the Bronco clears by about 3".
Roof Rack-
For the main rails, its like they took Rock Rails and mounted the on the roof. Pretty heavy roll formed * edit
Fit and Finish look great
Color-
Don't go by any photo or for that matter any other Ford product of the same color. Let me explain. I dislike VB on the F150. It's just too much. With the Bronco the MIC / Soft tops- flares-grilles all break up any body color. Not sure if that makes sense. Along with my VB I saw CG, A51 and Iconic Silver. All looked outstanding in Sasquatch and I would take any one of them.
Dealer-
This dealer has I think about 200 orders and has delivered 3-4 Door Sasquatches and my 2 Door all with the past 2 days.
I asked him about stock builds- He said some dealers may end up stock orders but he projects to have enough buildable orders so it won't happen at his dealership. This guy went to the point on his own to remove the protection film from all orders and advised customer they need to elect in.
Asked him if he though there would be a deal on MIC tops for those that elected soft tops. He said he didn't see it happening and he guessed that the cost may be similar to Jeep at $ 2300.
Rail Delivery-
One of the Dealer's orders arrived at the final railyard a week before my Bronco yet both came on the same truck to the dealership. Apparently it's not first in -first out at the railyard.
Mileage-
I actually got 20.8 MPG on 68 miles of back roads.
Timeline-
Reservation 7/13/2020 8:09PM EDT
Order 1/20/2021
Production scheduled for 7/26 on 5/27 email
Production moved up to the week of 6/28 on 6/26 email
Window Sticker with 7/2 blend date
Built 7/2
Released 7/3 ( tracker updated as built on 7/3 )
Ford Customer service confirms My Bronco is in the final rail yard 7/13
Dealer post video of it coming off the truck 7/15
Tracker updated overnight to show delivered
Took delivery on 7/16
Overall-
its damn nice being a Bronco owner.
Last edited: