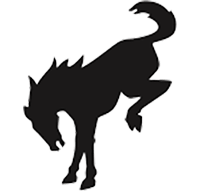 Well-Known Member
I know this is a long shot...
I am ordering the base bronco 2 door, which means I can't order a white top...
If anyone knows they want the gray MIC roof, and are probably getting a MY22, and would be willing to switch roofs upon delivery, I would make the trade very easy!
I'll order any accessories you want that need to come with the MIC hardtop (roof racks, headliner, etc)
If your bronco is delivered before mine, you can drive around with the white roof all you want, and then when mine comes in, I'll bring you a brand new roof (I will come to you)
If my bronco is delivered before yours (highly unlikely - i'm a very late reservation) - i'll take your hardtop off and store it safely in my garage until yours comes, so you still get a brand new roof
I'll pay the difference in cold hard cash. - (I'd also consider putting some cash down as a part of your DP if it helps you make the deal)
If it makes it easier, I'd consider switching to your dealer (CA) so they can be involved.
I'll bring lunch AND the beer of your choice when I deliver your MIC roof
Last edited: