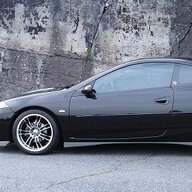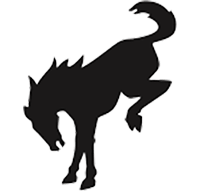 Well-Known Member
I will try to make it a quick read and finally provide some content after lurking for over a year.
Received my 2 Door Velocity Blue 2.3L 7 Speed Manual Transmission from Townsend Ford (Mass) last Friday. Had 8 miles on it at pickup. I ordered a base with zero options and only selected the color. I don't live in an area with great outdoor trail access and this will most certainly be a street vehicle only, so I imagine mine will probably be the least abused and rarely used trucks here, but I get maximum smiles per mile in all my vehicles. I wanted a convertible vehicle again, always loved jeeps but need to be different than the masses, so the Bronco is a perfect fit. I also enjoy manuals, my wife can drive them, so this is just going to be another fair weather cruiser for us and the kids
Truck came in and I asked the dealership to do zero prep to it, as I like the unwrapping and seeing exactly as it came from the factory. It arrived on the lot Friday morning and I had it Friday afternoon. They charged me MSRP and a $250 doc fee, they stated I was the first 2 door Bronco they had delivered so far. I have not personally seen another 2 door in person and mine was the first one I'd ever touched or sat in. ( previously I had seen a total of 5 broncos, 4 at dealers driving bye, all 4 doors, and one First edition 4 door driving on 95 in August. Other than that, zilch up here in Mass.
Review:
Truck is bigger and smaller than I thought it would be, sits taller than i would have expected, even a base, but the 2 door is a lot shorter than I imagined, not necessarily a bad thing, just takes up very little distance. Rear storage with back seats up is a little smaller than I'd like, but for what we are using it for, It'll do. I'll admit to not even knowing it was only a 4 seater until pretty late after ordering, I just assumed it was a bench that would sit three kids, so that means the whole family won't be riding in this one, but we have something else for those times I suppose.
The grab handle on the dash is in a terrible position. Should be on the A pillar like on my truck. It's at an in between height, and not in a natural position to climb in with.
7 speeds are too many in my opinion. Coming from much more basic manual transmissions I find there to be almost too many gears. 1st is very short, Almost want to start in second, but won't be. I could have done with a nice 6 speed, just losing one gear and switching ratios a little. I understand a lot of this is for MPG purposes. just my observations. I do like the shift indicator reminding you what you're in, almost wish it was a little bigger. Gauges overall are ok, no real complaints, as others have said, would like a traditional tach, cause I'm a traditional guy. 8" screen is plenty big for me, What I had to get used to most, was the waterproof buttons for the steering wheel and mirrors. Just took a little more pressure than a traditional button. I don't like the placement of the audio controls on the steering wheel, my Chrysler steering wheels are better IMO because you can use fingertips on the backside of the wheel for stations and volume, not thumbs. Much more intuitive and effective. Ram and Pacifica are both the like that. Very nice.
Transmission is so ridiculously smooth that any novice should be able to figure it out because it requires not throttle input while releasing the clutch when it's done smoothly. It simply lurches itself going forward and any gas input thereafter just gets it going more. By far easiest manual I've driven. I also find it unusual to what I'm used to but you don't seem to have to direct the gear shifter to it's position except for starting in 1st or R or C. When going to second you naturally go straight down, but to go 3rd, you push the shifter straight up again and it slides itself into 3rd. First few shifts I was getting it into 5th by throwing it to the right slightly like would be normally done. This really feels a little weird at first, but is very smooth once you get the hang of how the shift pattern works, It does still throw me off on the occasional shift. Ride quality is overall great and what you'd expect of a new SUV, tracks nice and straight on highway at speeds without twitchiness which you might know about on a wrangler, or a Subaru Forester when driving 65ish.
I saw no obvious flaws in my paint job, the top has a few small drops of water sneak in at the automated car wash on the way home from dealer to rinse off any rail dust, but that was from direct sideways sprayer. Not overly concerned. Rides quiet overall on highway indicating a somewhat tight seal on all the panels. I won't be taking them off till spring so we will see how that goes. I am impressed at the shine and quality of cleanliness of my frame and suspension components, I don't believe it spent much time outside after being made, I plan on doing my usual routine of waxing and metal treatments like I do on all my cars to preserve them as long as possible.
The one thing I didn't like was the tires that came on the truck, so off they went at 30 miles, I replaced them with Firestone Destination XT's in 285/75 16. I liked the tread pattern and the classic name recognition as that is the look I am going for. I don't need the highest performance tires and these will do just fine for me even if that's not what others would have chosen. Sullivan tire is where I got them and paid $1,350 for all 5 mounted and balanced. I don't let many people touch my cars, so I brought them the wheels and tires in two trips.
I painted the wheels after the new tires were mounted, and masked off the tires. I used PLASTIDIP, for those that gasp, I use it frequently and have always had good results, and it's always reversible if you need it to be. If you keep things clean the color and condition holds just fine. For those that haven't tried it yet, I'm a fan of the product and use it in many applications with great success. I think the new tires make the truck look as it should. I'm definitely ok with the more conservative pedestrian version with a slightly off roady look Bronco for me at this time. I'm also proud to try and come in at the BEST BANG FOR THE BUCK package with this truck. All in with what you see cost $30,250 plus $1,800 tax, plus $1,350 tires and $25 paint totals $33,500 which is a great bargain if you ask me.
The truck has 100 miles on it and was put away in the garage probably until the spring, but in that time I will be adding my Bronco script on the fender, and may or may not do a classic type of graphic down the side.
I didn't really stop anywhere or have anyone ask me a question about it since it's so fresh, but in the few miles I did put on it you do notice a few heads from other drivers seemingly do a double take when they ask if that is in fact a new 2 door BRONCO. I did have one jeep guy wave but I seriously think he thought I was a jeep as I didn't do the white Bronco lettering in the front grill yet (coming soon)
Here is how it arrived from dealer,
Here is how it appears after new tires and white rims:
The stablemates that the new Bronco will be joining includes:
2002 Mercury cougar, bought new after graduating college, 30k miles and is as new basically with Day 2 mods, never abused. 5 speed.
1974 Dodge Dart Swinger slant six. 3 speed auto.
1980 C10 Short bed 2WD. Straight six and 3 speed manual on the floor.
my daily driver is my 2010 RAM I bought new and now has 190k miles and drives my kids all over creation. I just don't let them eat or drink in it and I keep the inside as clean as the outside.
And my bike which I have had since new in 2001, TL1000R, 5k miles
It's a little out of hand, but I am a person who when I buy something, I don't get rid of it. I just keep it. With cars and my obsession in cleanliness and maintenance, It just means they don't get used up and discarded or thrown in the field. I just put them aside and use them a little less, but every one gets started and run often and moved and rolling frequently. I've had the bike and cougar for 20 years now which just means I'm getting old at this point!
Hopefully you now have another data point or two regarding a base bronco in helping you decide some things, but feel free to ask any questions and I'll be happy to help. Please don't hate too much as this is clearly mostly a mall crawler situation, but if anyone is local to me you are more than welcome to come over and check it out in person.
Last edited: