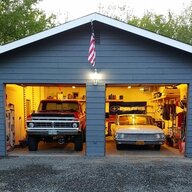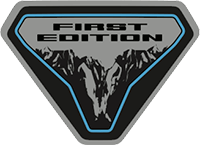 Well-Known Member
My dealer got their mannequin this week and I had the pleasure of driving it yesterday. I didn't want to give it back! What a treat this was to drive. I ordered a 4 door for looks and practicality, but this 2 door with the 2.7 V6 was a blast.
I'm not going to do a crazy long review or anything, but a few random points-
The roof was bad. No pics, it looks just like what's been posted here many times. LOTS of wind noise with that roof rack up there.
Trail turn assist is awesome! Makes some horrifying noises while it works its magic though
The 2.7 is more than enough for the 2 door- it scoots. I have a feeling the 4 door will be "meh"
Antimatter is GORGEOUS in the sun. Anyone who says it's not blue enough is WRONG. I'm not a fan of blue usually but this color is amazing. I just wish Ford had given us Magma red as well...
As others have said, interior materials are crap. Very cheap overall. That said, it is a very nice place to be. The seats are comfortable, the steering wheel is nice. Things look nice but feel cheap. Just...try not to touch any of the plastics
Back seat of the 2 door sucks. There's enough leg and head room, but no room for the rest of you. The seats are crammed right up against the wheel wells and the only place to put your arm is IN the cupholder. Pulling the release for the seat only tilts the seatback forward, you still need someone to slide the front seat forward separately to let you out. Crap design.
The ride was firmer than expected, which I liked.
Anyway, the reason any of you clicked this in the first place....
Last edited: