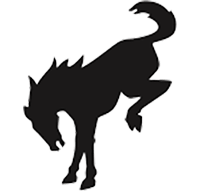 Member
My name is Shaun and my wife and I live in Houston, Texas. I have drooled over the bronco since they came out. When the wife's car blew up I tried to get her to buy one. Needless to say, there was nothing out there at the time and she got an explorer ST... which is also a lot of fun to drive. Almost a year later, I got a Bronco! It also took me all of 4 hours to cave to the urge to try it out on a little off road in the front yard.
This little rock pile was all too tempting for me...
It also didn't take me long to want to try the ditch. The previous owner told me he tried it in his jeep once, and didn't make it. Needless to say we did! My wife Crystal approves! ( for a second I thought she was gonna bury me)
I was having my driveway redone as well.... and needless to say I couldn't resist.
We have our first wheeling trip planned in two weeks, and those stock plastic skids and steps are not going to holdup.... I have a small addiction to metal fab, so I am going to need to fix that. A little back story here, when I was in graduate school I came across a build thread for a CNC plasma table, which would later lead to an obsession. As a kid I played with with RC cars, rebuilt lawn mowers, and anything l could take apart. I always dreamed of being able to make my own parts at home. I downloaded a hobbyist license of Fusion 360 and forced myself to learn how to draw in CAD. I later joined a local makers space that had a CNC plasma table and cut a few of my early designs out. One of them was a bumper for my truck. Needless to say right after graduating grad school I built a small CNC plasma table in my one car garage at my apartment. My wife was not trilled to say the least.
That brings us up to now, and getting the bronco on the lift, in my slightly larger garage.
Got it up on the lift to start scanning... It hurts me to know I scratched those skids already.
Got the first scan done and am working diligently on the rest of the skid plates now!