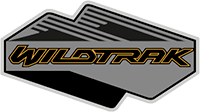 Well-Known Member
First Name

Phil
Joined

Aug 24, 2020
Messages
Reaction score

292
Vehicle(s)

2016 GMC Denali 3500 HD 4x4 long bed
Well, that's not quite true. You may get away with it, but...

"California sales tax generally applies to the sale of vehicles, vessels, and aircraft in this state from a registered dealer. Use tax applies to the sale of vehicles, vessels, and aircraft purchased from non-dealers (for example, private parties) or from outside California for use in this state. Generally, although the rates are the same, it is the responsibility of the purchaser to report and pay use tax if the seller did not collect an amount for California sales or use tax from the purchaser."
You will not find a registered dealer who will not collect said tax from you if you take delivery in-state. PERIOD. You can try and gamble your way around this but a dealer is obligated by law to collect sales tax for a vehicle purchase with delivery taking place in the state. Many dealers have arrangements in place to take delivery over a state line or will help arrange a transport delivery service to effect transporting the vehicle to your home out of state.
For example, this took me two seconds to find one...
https://www.sunnyvalevw.com/purchasing-a-vehicle-for-use-outside-ca.htm
I have worked with dealerships in my area that have made many arrangements for delivery of a vehicle in Tahoe on the Nevada side for just this purpose. There is nothing "not quite true" unless you are dealing with a dealer who wants to risk their business in the state. But, hey, as we know, many dealers are not exactly above board in their practices...