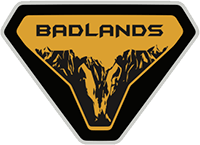 Well-Known Member
My OCD is getting the best of me so please bear with me on this… or just click the ignore button, lol.
With reservations expected to fill all of 2021 and potentially going into 2022 (for a 2021 model), at what point should Ford change the model year from 2021 to 2022? Will the reservations that get deliveries at the end of 2021 and into 2022 actually get a 2022 model designation? If there are no changes to the Bronco during the deliveries into 2022 (which I suspect should be the case based on the reservation already being made), I would think people would not want a 2021 model year designation if they don't get it until 2022.
On the flipside, wouldn't it be odd for Ford to start designating it as a 2022 model for reservations delivered as of say, January 1st 2022 when the actual order is for a 2021 model and there are no changes to it? I would think Ford would be better off making all of them 2022 model year instead of switching the model year with no change at some point late in 2021… or conversely keeping the 2021 model designation for all orders placed even if the delivery isn't until 2022.
Maybe it doesn't matter at all and I'm probably overthinking it so feel free to throw pineapple pizza at me.