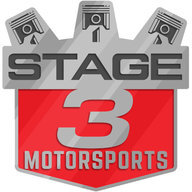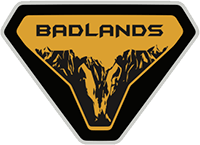 Well-Known Member
Squatch Sponsor (Level 3)
First Name

Frank
Joined

Apr 7, 2021
Messages
Reaction score

730
Location
Website
Vehicle(s)

2021 Bronco Badlands 4 Door 2.7L Ecoboost
Bronco

Badlands
As part information is being released they are being added to our website daily, today we have the Camburg Uniball UCA's listed below.
2021 Bronco Camburg 1.25" Performance Uniball Upper Control Arms CAM-110213
2021 Bronco Camburg 1.25" Uniball UCA Features:
New, durable design with uniball caps
Immediate upgrade over weak factory ball-joints
Built around a 1.25" FK with PTFE liner to help resist wear and tear
Polyurethane frame pivot bushings with grease-able zerk fittings
Bolt-on replacements for stock
Adjusts your Bronco for proper alignment and curve geometry
Requires 1-3" of leveling
Unlock Your Suspension's Full Potential
With the new 2021 Bronco coming out hot off the press, we know that the enthusiast in you is dying to create your own build. In terms of performance, suspension should be one of the very first major modifications you make to your Bronco. Slapping the most capable struts and shocks on, however, is only half the equation. Any well-versed operator knows that it will take intentionally designed upper control arms to reap the benefits of any suspension package. Thankfully, Camburg has developed computer-aided designed and manufactured (CAD/CAM) Performance Uniball Upper Control Arms for this very reason. Specifically designed for suspension kits that offer your 2021 Bronco 1" to 3" of lift. With these upper control arms you'll be able to take your build on tougher and longer off-road excursions without encountering any issues.
Incredibly Durable Construction, Incredibly Proper Wheel Travel
Camburg's Performance Uniball Upper Control Arm's were built with 1.25" PTFE-lined uniball bearings to allow your 2021 Bronco to perform better and longer under extreme conditions. You'll never have to cut an off-roading day short when you rock with these tank-like UCAs. Built with more caster and with an adjusted camber curve, Camburg's uniball upper control arms correctly align your Bronco while increasing its overall handling characteristics. These UCAs come equipped with a billet aluminum cover to prevent dirt and other debris from ruining your uniball. Using an o-ring seal, the cap is press-fit to the UCAs and adds years to its lifespan. A 1.56" thick wall wraps around the tubing and is covered in a steel gray powder-coating for extreme durability. In essence, with Camburg's Performance Upper Control Arms you'll be in possession of arguably the most capable and durable UCAs for 2021 Broncos available on the market. All necessary hardware is included and everything will be ready for you to install upon arrival.
Innovative Design Process
Camburg took the designing process of these UCAs to the next level by using a FARO laser scan arm to fully model the OEM parts and frame to create the best possible fitment for your 2021 Bronco. Manufactured in-house (USA), Camburg CNC laser cut and bent the tubes which are then MIG welded before being sand-blasted and powder-coated. Production in-house is rare to find these days when 3rd party contractors will sell their souls to get any type of production contract. Don't take it for granted that Camburg has complete and utter control of the entire process that goes into manufacturing these UCAs.
Fitment:
2021 Bronco 4-Door
2021 Bronco 2-Door
Will NOT fit Bronco Sport models
Requires at least 1" of front lift:
these UCAs require at least 1" of leveling due to their caster and camber changes. The max lift for these UCAs is 3"
Backspacing Requirements:
these control arms require a wheel with a maximum of 5" of backspace in order to clear a 12.50" wide tire.