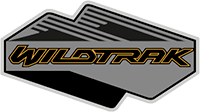 Well-Known Member
Yea but you can use the X-Plan PIN from MCA to purchase any Ford vehicle that is eligible for X-Plan pricing.

I subscribed to MCA too for the $25 just to be able to get a PIN when I order.

Don't really care about the actual club or being affiliated with the club. I just want a decent price.
I can see the MCA website crashing from all the Bronco members signing up for x-plan pin.