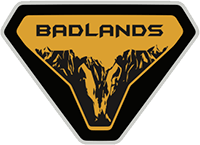 Well-Known Member
Plus the bumper has all the Bronco bolts all over it, so mounting up an aftermarket light will be a piece of cake.

But my issue has nothing to do with the bumper... it's the fog lights. The modular bumper with is standard on the BL does not have factory fogs... meaning that the harness and integral fog switch in the cabin won't be present either.

Sure. One could purchase aftermarket lights and wire them to the AUX switch bank.. but I have a plan for that bank, and I don't want one of the switches to be dedicated to a set of LED fogs.

I would like factory fogs wired to a factory fog switch... I care more about that than the other aspects of any of the bumpers.
Hate to break it to you, but nowhere does the capable bumper description say includes fog lights. It states "Allows fitment of optional off-road lights". Big difference as in provide & mount your own or buy from our selection and add to the bumper
***EditWork computer screwed that up****
Last edited: