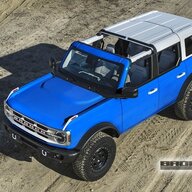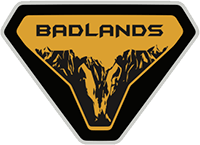 Well-Known Member
Joined

Feb 21, 2020
Threads
Messages
Reaction score

24,015
Location
Vehicle(s)

Non-Ford
Bronco

Badlands
As of October 2020, Ford has stated the Bronco will not be eligible for X-Plan pricing on the MY21 Bronco, more details here:
2021 Bronco NOT Eligible For X-Plan (Official Document Confirmation) [Update: Confirmed by Ford]
For anyone having questions about different dealers, see this Master list link, it is old, so you need check to confirm their current pricing.
2021 Bronco Dealers: No-ADM, X-Plans & Special Discounts Master List
This is a spreadsheet I m
ade to compare X-Plan pricing at a local dealer (if available) to pricing at a dealer offering $1,000 below Invoice (such as that offered by Granger Ford, Stephens Ford, Texas Buyers Group, etc.) or $2,000 below MSRP (such as that offered by Laura Ford). For the $2,000 below MSRP example, the values in red show where they are more expensive then the $1,000 below Invoice example, only the Base and Big Bend models are less expensive.
Make sure you consider the total cost of the offers, the dealers that are some distance from you will require additional shipping or travel costs to get your Bronco. Of course if you plan to travel to that distant dealer and drive your new Bronco home you will not have all of these costs but long drives at a constant speed is not good for a new engine. There are many examples of the proper engine break-in procedure on the internet, here is one example:
https://www.theenginebuilders.com/break-in-procedure
The 3% dealer holdback includes 2% of MSRP plus 1% of MSRP based on performance goals. Further, dealers will be looking for upsells, financing or bonuses from Ford for additional profits.
TRIM LEVELS: There are multiple Trim Levels available for each Bronco sub-model, pricing can be adjusted in the spreadsheet for your selected trim level from the below Jan 19, 2021 Ford price list.
OTHER COSTS: This spreadsheet covers X-Plan, MSRP, Invoice and Dealer Fees. In the Granger Ford and Laura Ford examples the Dealer Fees include a $45 Temporary Transit Tag fee for out of state transport. There will be additional costs to your purchase including Bronco trim level, packages and options costs along with your home state mandated tax, title, registration and license fees.
DISCLAIMER: I am not a dealer, salesperson or have any affiliation with them or Ford. I'm an engineer who put this spreadsheet together for my own use, I hope you find it useful.
Information about what the Ford discount X-Plan is:
https://www.bronco6g.com/forum/thre...below-invoice-and-more.2319/page-2#post-76441
Other threads discussing Bronco pricing and discounts include:
2021 Bronco Dealers: No-ADM, X-Plans & Special Discounts Master List
Best Reservation Deal? $1000 Under Invoice
Change Log:
9/29/2020 - Update to v10 to show Granger Ford Oct 2020 $2,000 below invoice special.
11/1/2020 - Update to v11 to reduce MSRP of Wildtrak and First Edition by $1,895 due to late availability of the Black Painted Modular Hardtop. For Invoice Price estimate on the Wildtrak and First Edition I reduced the price by $1,781 ($1,895 * .094), a reduction of 6%, the same invoice estimate being used for options, packages and accessories.
1/22/2021 - Update to v12 with Ford's Jan 19, 2021 prices, only Wildtrak and First Edition changed.
The above spreadsheet should be used in conjunction with the below
Jan 19, 2021 Ford Price List for ordering, see this thread for the full price list and spreadsheet:
Official 2021 Bronco INVOICE Price / MSRP Price List [Jan 19]
Last edited: