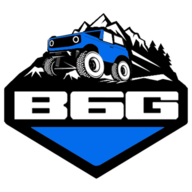 Administrator
Staff member
Updated June 29, 2020
We've confirmed with our sources that reservations will open for the 2021 Ford Bronco (larger body-on-frame model) during the July 13 reveal, just like Ford did at the Mustang Mach-E reveal! Both the 2-door and 4-door Broncos will be open for reservations.
Unlike the Mach-E which required a $500 deposit, reservations for the 2021 Bronco will only require a
$100
deposit (fully refundable). The ordering process is expected to follow the Mach-E reservation/order model, where the reservation holder will choose a preferred Ford dealer at the time of reservation. Reservations will then be converted to actual orders when the Bronco order bank opens, upon which time the reservation holder can choose their final dealers (either original or new dealer) with which they wish to negotiate and purchase from.
And
as reported earlier
, that conversion date will be sometime December 2020, when order banks for the body-on-frame Bronco will open. Deliveries will take place beginning April 2021.
-- Bronco6G.com Administrator
_________________
Original post by
@Ecobeasttt
Since we possibly can reserve a Bronco on the reveal date next month, anyone going to have their credit cards ready? It'll be fully refundable anyway so I'm probably going to put down a reservation deposit no matter what unless it's priced in the stratosphere out of my range.
And I know lots of these questions can't be answered yet but maybe there are already dealers who already know, or anyone here know from the Mach-E ordering reservation/order process?
How will price negotiations work with reserved Broncos?
Are you guaranteed to purchase a Bronco at no higher than MSRP (with no ADM)?
What happens if you decide to switch up your reservation to another trim or configuration - do you have to place a new reservation and lose your original place in line?
Do you get to pick the dealer you want to actually place your order with?
Last edited: