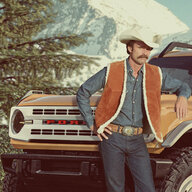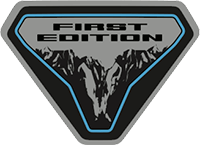 Well-Known Member
Hey guys! I'm considering selling my 2 door FE to free up some funds for another project. 79k or best offer. From what I can tell this is relatively low compared to some of the other FE's currently listed. If you are interested send me a DM!
Below is a link that contains most of the information and includes photos. She has 4800 miles, most parts installed about 1200 miles ago. No issues since day of purchase. It would include any/all bronco memorabilia that was sent to me while I was waiting for the bronco, including the certificate and vin plate. I believe it's number 247 of 940.
In addition to what's installed, I also installed some rock sliders since these photos were taken. I am including uninstalled custom prp seat covers that took 11 weeks to get, and cost about 1,100. I am also including the jcr camera relocation kit that is new in box.
I'd like to keep the light bar and factor 55 hook, I will replace it with a standard hook. Includes hard top and soft top if you want both, soft top will be removed and the hard top will be put back on prior to sale. Bronco has not been off road. No damage or rock chips.
https://www.bronco6g.com/forum/thre...e-build-updated-on-zone-3-lift-and-37s.36533/
Last edited: